Members Login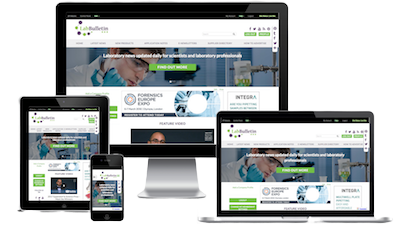 Monthly Newsletter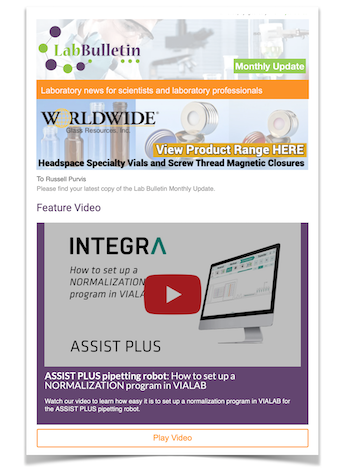 Special Offers and Promotions
Microscopy | Image Analysis
Merck Millipore Publishes White Paper: Effective In Vitro Bioanalytical Assays for Comparing Pharmacodynamics of Biosimilar Monoclonal Antibodies
Merck Millipore, the Life Science division of Merck, today announced the publication of a white paper, "Effective In Vitro Bioanalytical Assays for Comparing Pharmacodynamics of Biosimilar Monoclonal Antibodies", which describes both regulatory and technical aspects of comparability studies for the development of biosimilars
Describes novel ligand-binding assays developed to streamline evaluation of biosimilars
Details use of flow cytometry and surface plasmon resonance to quantify binding of therapeutic monoclonal antibodies to molecules mediating cytotoxicity
Assays provide valuable preclinical data about drug properties and their physiological interactions without the need for animal experiments
The white paper describes two bioanalytical approaches involving measurements of ligand binding to compare pharmacodynamics of biosimilars. Specifically, surface plasmon resonance (SPR) and flow cytometry were used to quantify the binding of two therapeutic mAbs, alemtuzumab and infliximab, to molecules mediating cytotoxicity. Data generated from these comparability studies are highlighted.
The biosimilar therapeutics industry, estimated to be greater than $90 billion, is rapidly expanding and poised to see dramatic growth in the next five years in the United States, Europe and other international markets. This explosion is being driven by the large size of the biologics industry, upcoming patent expirations on many major branded biologics and the issue of new or updated regulatory guidelines by the FDA, EMA and DBT of India.
While the industry is growing rapidly, developing a biosimilar therapeutic can be expensive, as each new biosimilar must prove that variances from the innovator drug are not clinically significant. Therefore, there is a critical need for accurate and precise nonclinical, in vitro assays to measure drug potency.
"Although our regulatory bioanalytical services were founded on supporting the development of innovator biologics, we have also helped lead the development of both simple peptide and complex monoclonal antibody biosimilars," says James Hulse, Ph.D., Managing Scientific Director of Discovery and Development Solutions. "The regulatory guidelines governing the development of biosimilars are relatively new, and this white paper describes new approaches for development of preclinical data about drug properties and their physiological interactions without the need for animal experiments."
For more information on services for biosimilar development please visit: www.merckmillipore.com/cro
About Merck Millipore
Merck Millipore is the life science division of Merck KGaA of Germany and offers a broad range of innovative, performance products, services and business relationships that enable our customers' success in research, development and production of biotech and pharmaceutical drug therapies. Through dedicated collaboration on new scientific and engineering insights, and as one of the top three R&D investors in the life science tools industry, Merck Millipore serves as a strategic partner to customers and helps advance the promise of life science.
Headquartered in Billerica, Massachusetts, the division has around 10,000 employees, operations in 67 countries and 2011 revenues of EUR 2.4 billion. Merck Millipore operates as EMD Millipore in the U.S. and Canada.
Note: Merck KGaA or Merck shall mean Merck KGaA, Darmstadt, Germany
---
more news from Merck Millipore
---