Members Login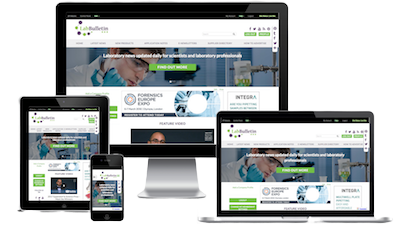 Monthly Newsletter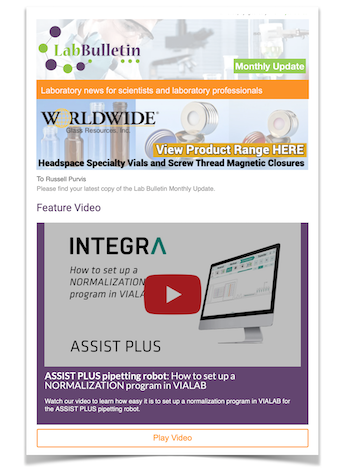 Special Offers and Promotions
Microscopy | Image Analysis
Dionex Corporation and EMD Millipore Announce Distribution Agreement for Ion Chromatography Water Purification System
Dionex Corporation and EMD Millipore*, the Life Science division of Merck KGaA of Germany, today announced the signing of a worldwide distribution agreement for the EMD Millipore ICW-3000TM water purification system for Dionex ion chromatography (IC) systems using RFIC-EGTM technology.
Dionex Corporation is now able to sell the ICW-3000 water purifier and consumables directly to customers globally. The ICW-3000 system was designed by EMD Millipore specifically as an ultrapure water source for Dionex Reagent-FreeTM IC systems with the powerful and convenient "Just Add Water" technology that eliminates the need for eluent preparation. The purification system's easy installation with simple plumbing and control by the Dionex IC system make it very convenient to use.
The ICW-3000 system provides a continual flow of ultrapure water to the eluent generator and separately for regeneration of the suppressor for up to two analytical-scale IC systems. Water in the 10 L reservoir is constantly purified, reducing ionic contaminants, as well as organics, to very low levels. This sharply decreases interferences and improves experiment reproducibility and sensitivity. Concerns about system contamination caused by water of questionable purity are eliminated.
"This water purification system is ideal for capillary IC analysis on the new Dionex ICS-5000 Capillary IC system," explains Stéphane Dupont, EMD Millipore Product Manager. "The ICS-5000 system has a very low demand for eluent water, and the continuous purification by the ICW-3000 water purification system provides ultrapure water for extended periods without refilling," he adds.
"Operators can have complete confidence that their IC systems will have high quality water to enhance instrument performance and reliability," says Bernard Sheldon, IC System Product Manager. "With no worries about eluent contamination, and with total integration of the water purifier to the IC system, this is truly set-and-forget chromatography."
Dionex (NASDAQ:DNEX) is a global leader in the manufacturing and marketing of liquid chromatography and sample preparation systems, consumables, and software for chemical analysis. The company's systems are used worldwide in environmental analysis and by the life sciences, chemical, petrochemical, food and beverage, power generation, and electronics industries. Our expertise in applications and instrumentation helps analytical scientists to evaluate and develop pharmaceuticals, establish environmental regulations, and produce better industrial products.
EMD Millipore is the Life Science division of Merck KGaA of Germany and offers a broad range of innovative performance products, services and business relationships that enable our customers' success in research, development and production of biotech and pharmaceutical drug therapies. Through dedicated collaboration on new scientific and engineering insights, and as one of the top three R&D investors in the Life Science Tools industry, EMD Millipore serves as a strategic partner to customers and helps advance the promise of life science. Headquartered in Billerica, Massachusetts, the division has around 10,000 employees, operations in 64 countries, and pro forma 2009 revenues of $2.9 billion.
*EMD Millipore is known as Merck Millipore outside of the U.S. and Canada. Merck KGaA or Merck shall mean Merck KGaA, Darmstadt, Germany.
ICW-3000 is a trademark of Merck KGaA. Reagent-Free and RFIC-EG are trademarks of Dionex Corporation.