Members Login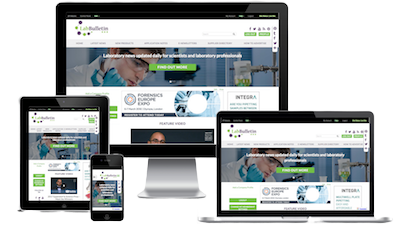 Monthly Newsletter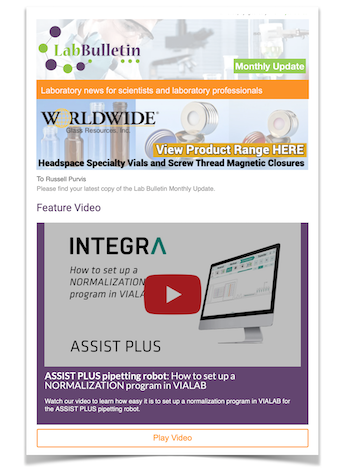 Special Offers and Promotions
Microscopy | Image Analysis
Dionex Releases Their Updated Mass Spectrometry Applications Guide
April 2010, Sunnyvale, CA-Dionex Corporation is pleased to announce the release of the updated mass spectrometry (MS)applications guide. The new applications presented in the MS Applications Guide offer excellent analytical choices for separation scientists in the fields of water testing, health and safety, chemicals, and food and beverages. The update provides 12 new environmental and industrial applications, including urea in ultrapure water, carbamates in water, alkylphenol ethoxylates, phenolic acids, FA and TFA, nicotine and metabolites, glyphosates, perchlorate in baby formula and milk, melamine and cyanuric acid, and ionic liquids by IC-MS and LC-MS. For instance, perchlorate contamination of milk and milk products has sparked concern given its adverse effects on infant health. The MS Applications Guide presents an IC-MS/MS method for the ultratrace-level perchlorate analysis in both liquid and powdered baby formula.
The methodology presented in the guide highlights the interface of liquid chromatography techniques, such as high performance liquid chromatography (HPLC or LC) or ion chromatography (IC) and mass spectrometry as powerful analytical tools for the detection and characterization of compounds. By the release of this update, Dionex continues to provide innovative solutions for the analysis of compounds that are of growing concern in the life sciences, environmental, chemical, and food and beverage industries.
For more information, or to download a PDF of the guide, visit www.dionex.com.
Dionex (NASDAQ:DNEX) is a global leader in the manufacturing and marketing of liquid chromatography and sample preparation systems, consumables, and software for chemical analysis. The company's systems are used worldwide in environmental analysis and by the life sciences, chemical, petrochemical, food and beverage, power generation, and electronics industries. Our expertise in applications and instrumentation helps analytical scientists to evaluate and develop pharmaceuticals, establish environmental regulations, and produce better industrial products.