Members Login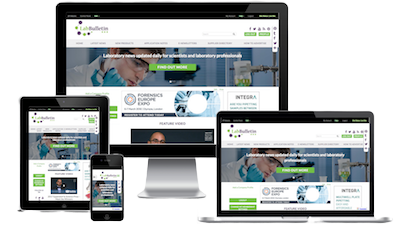 Monthly Newsletter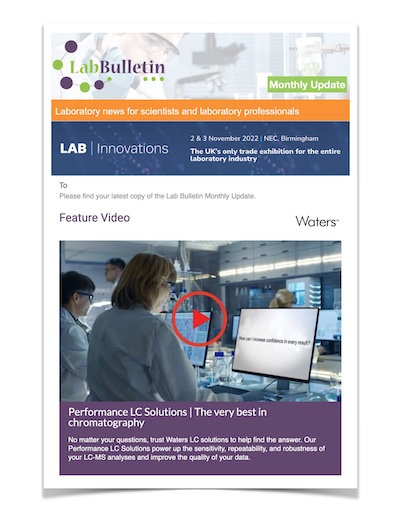 Special Offers and Promotions
Microscopy | Image Analysis
Welcome to Lab Bulletin
Laboratory news updated daily for scientists and laboratory professionals
Keep up to date with the latest products for your laboratory. Subscribe to our newsletters for the latest news on new laboratory products, research, industry news and more.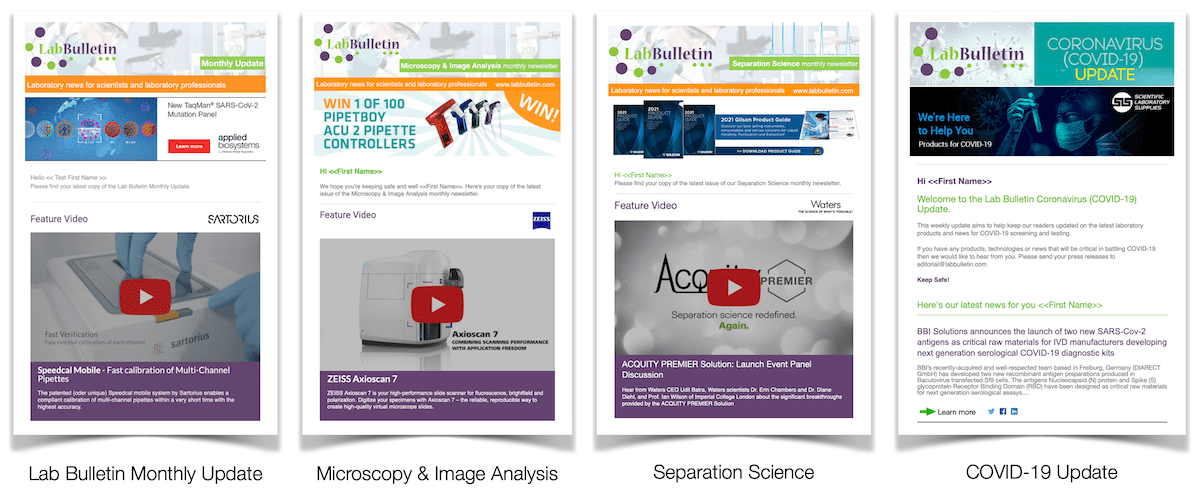 Feature Video

SYNC – Laser Diffraction and Image Analysis Combined
Microtrac's SYNC is a hybrid particle analyser, which combines the advantages of laser diffraction and image analysis in a unique way: both analyses take place in the same measuring cell and results can be based on either method or a combination of both. The patented BLEND routine allows users to examine materials over a wide size range from 0.01 to 4000 microns.
More videos
Popular this month...
Our top 10 most popular articles this month
Catch up on our latest newsletters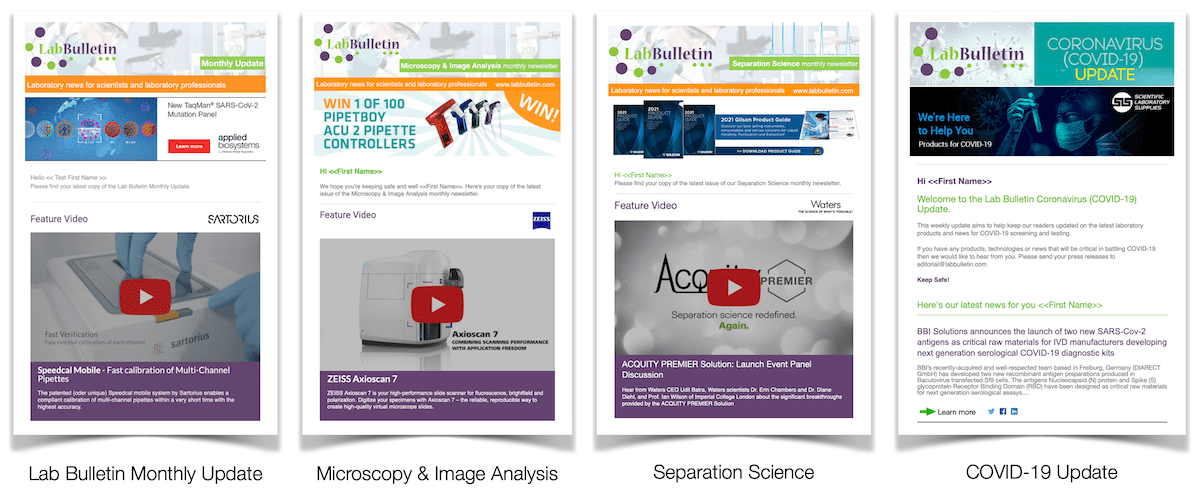 Lab Bulletin Monthly News

Microscopy & Image Analysis

Subscribe to any of our newsletters for the latest on new laboratory products, industry news, case studies and much more!