Members Login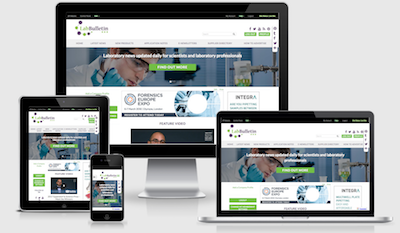 Monthly Newsletter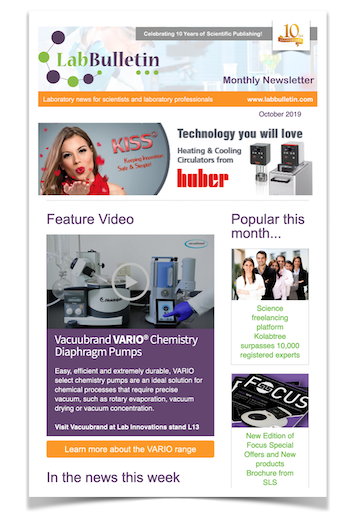 About Lab Bulletin
Laboratory news for scientists and laboratory professionals.
Lab Bulletin is a free online resource for scientists and laboratory professionals where you can catch up on the latest news for laboratory products and services. You will find an extensive directory of laboratory suppliers and manufacturers enabling you to contact companies quickly and easily to request further information.


Lab Bulletin also publishes four free monthly e-Newsletters keeping you up-to-date with all of the latest laboratory products and industry news directly to your inbox. We have dedicated e-Newsletters for Separation Science, Microscopy and Image Analysis, a Weekly Update and our monthly Lab Bulletin e-Newsletter sent out to over 37,800 readers worldwide. |
more
information
In order to gain full access to information we kindly ask you to log in or complete our free
registration form
, it will take only a few moments and entitles you to full Lab Bulletin membership benefits.
Lab Bulletin covers the following areas...
Analytical Instruments
Laboratory Equipment and Consumables
Life Sciences and Clinical Laboratory Equipment
Pumps, Valves & Filters
Laboratory Automation
Laboratory News
Lab Bulletin is published by newleaf marketing communications ltd. For more information please call +44 (0)1438 871968
---