The Lab Bulletin E-Newsletter is sent out monthly to over 37,000 scientists, working in industrial, university, hospital and government laboratories worldwide.

If you would like to be kept up to date with the latest information on new products and industry news, sign up today and we gladly send you a free copy.
Alternatively, you may browse through our archive by following the links below.
We hope you find our E-Newsletter informative and welcome your comments.
Happy reading!
2017 Issues
2016 Issues
2015 Issues
2014 Issues
2013 Issues
2012 Issues
2011 Issues
For previous issues please click here
Lab Bulletin also publishes three additional E-Newsletters, Separation Science, Microscopy & Image Analysis.and our Weekly Update.
To view or subscribe to any of our four E-Newsletters click here
---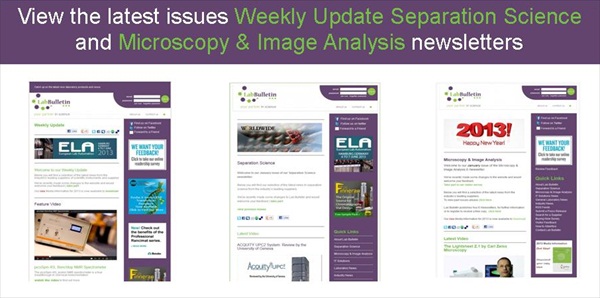 ---