Members Login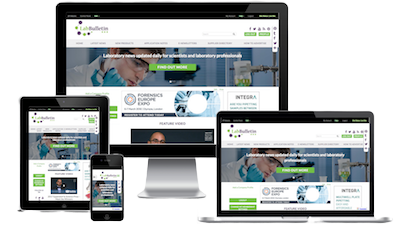 Monthly Newsletter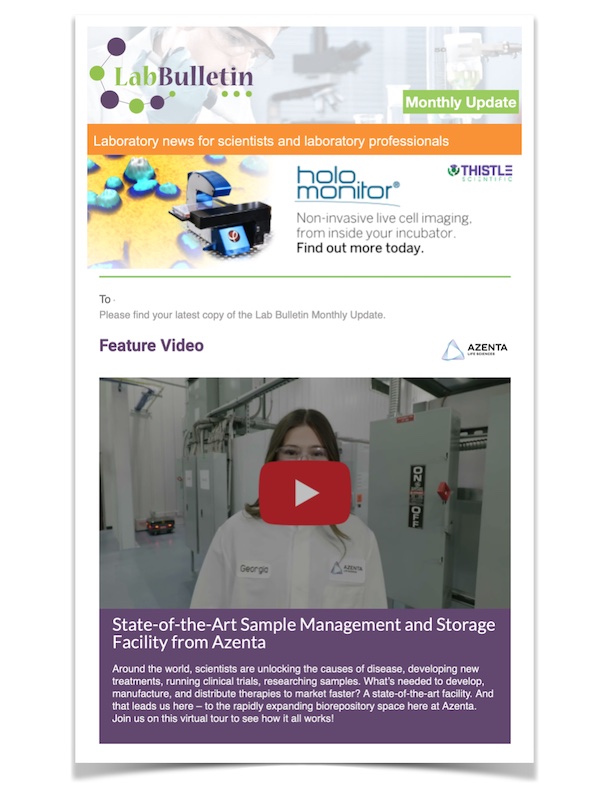 Microscopy | Image Analysis
IT Solutions and Laboratory Automation
Merck Millipore Announces Partnership With NIH Consortium for Significant Expansion to its Neuroscience Antibody Portfolio
Adds more than 140 peer-validated neuroscience-specific monoclonal antibodies to portfolio

Includes antibodies for neurotransmitters and neurodegeneration

All antibodies independently peer-reviewed and validated
Merck Millipore, the life science division of Merck, today announced that Merck Millipore has entered into an agreement with an academic consortium funded by the NIH, to distribute more than 140 peer-validated neuroscience-specific monoclonal antibodies through its worldwide network.
This set of antibodies has been specifically requested by academic researchers for key targets in neuroscience research. The antibodies have been submitted and vetted through a formal process, led by academicians, and have been determined to be valuable and worthy of development in light of today's neuroscience research priorities. These key targets in neurodevelopment, metabolism, oxidative stress, synaptic function, neurodegeneration and disease have been tested in multiple species, including genetic knockout mice. In addition, the antibodies have been independently peer-reviewed and research validated prior to being made available through Merck Millipore.
"Merck Millipore's objective is to help our customers advance the study of neuroscience," notes John Sweeney, Executive Vice President, Merck Millipore Bioscience Division. "We are excited about this partnership with the NIH consortium, one of the largest sources of medical research funding in the world. This partnership will enable us to provide access to this novel range of neuroscience antibodies in addition to others, allowing us to provide cutting edge tools for researchers focused on metabolism, oxidative stress, synaptic function, neurodegeneration and more."
Merck Millipore is currently one of the top antibody manufacturers worldwide, with the majority of antibodies licensed and manufactured in California. A significant number of Merck Millipore's antibody portfolio and technical expertise includes antibodies and research staff from Chemicon®, Upstate®, Linco® and Calbiochem®, which were acquired by the company over the past several years. With its primary focus on quality and stringent validation, Merck Millipore's antibodies are backed by its commitment to quality and a unique performance guarantee.
In addition to developing and testing a wide range of antibodies, Merck Millipore has research and development teams dedicated to expanding its significant portfolio of immunotechnologies including its Multiplex, Elisas, and other cell-based assays, as well as novel flow cytometry, guava easycyte®, Amnis® and Muse® products for cell analysis and imaging.
For more information about Merck Millipore's portfolio of antibodies visit:
www.merckmillipore.com/antibodies
.
About Merck Millipore

Merck Millipore is the life science division of Merck KGaA of Germany and offers a broad range of innovative, performance products, services and business relationships that enable our customers' success in research, development and production of biotech and pharmaceutical drug therapies. Through dedicated collaboration on new scientific and engineering insights, and as one of the top three R&D investors in the life science tools industry, Merck Millipore serves as a strategic partner to customers and helps advance the promise of life science.
Headquartered in Billerica, Massachusetts, the division has around 10,000 employees, operations in 67 countries and 2011 revenues of EUR 2.4 billion. Merck Millipore operates as EMD Millipore in the U.S. and Canada.
Note: Merck KGaA or Merck shall mean Merck KGaA, Darmstadt, Germany