Members Login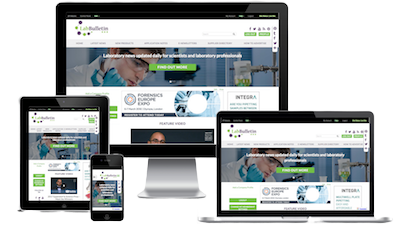 Monthly Newsletter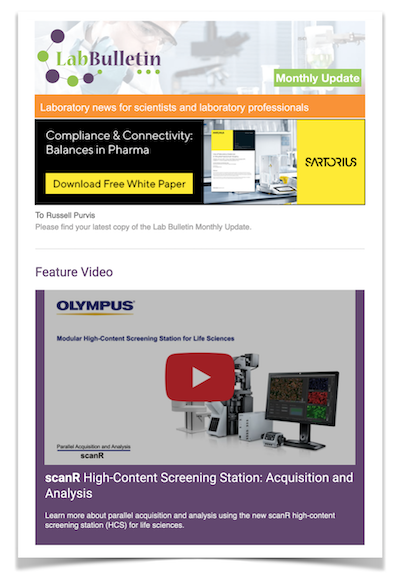 Special Offers and Promotions
Microscopy | Image Analysis
Merck Millipore Demonstrates Successful Scale-up of Human Stem Cells on Microcarriers in the Mobius CellReady 3 L Single-use Bioreactor
Reduces cost up to one-third per dose compared to production in traditional flat culture stacks
Mobius® CellReady bioreactor provides a disposable, single-use platform for industrial production of stem cells
Facilitates consistent, reproducible large scale expansion of adult stem cells

Merck Millipore, the Life Science division of
Merck,
today released data demonstrating successful application of the Mobius® CellReady 3 L single-use bioreactor for large-scale production of human stem cells on collagen-microcarriers. This new application facilitates large-scale production at up to one-third the cost per dose compared to cells grown in flat culture stacks. Routine expansion of human mesenchymal stem cells (hMSCs) has shown consistent production with cell yields up to 700 million cells in 2.8L after 14 days of growth.
"While current methods utilizing flat culture may be sufficient at the early development and clinical trial stage, cost-effective large scale methods are needed to meet increasing market demand," describes Robert Shaw, Commercial Director, Stem Cell Initiative at Merck Millipore. "Our new integrated Mobius® CellReady system meets this demand by delivering greatly improved process economics while enabling large-scale, consistent, reproducible production of stem cells."
The Mobius® CellReady 3 L Bioreactor combines the predictability of a stirred tank design with the flexibility of single-use, making it the ideal solution for bench scale cell culture process development. It integrates with most standard bioreactor controller configurations via a motor adapter. The bioreactor probe ports fit standard 12 mm probes, and it is compatible with most standard 3L heating blankets.
An optimized set of components including microcarrier and culture conditions were identified through a comprehensive study conducted by Merck Millipore scientists. Commercially-available microcarriers were evaluated for their ability to support hMSC attachment, growth, and viable detachment. In the study, human MSCs were able to propagate in the Mobius® CellReady 3 L single-use bioreactor for five days, and by doubling the media volume, showed a greater than fivefold increase in total cell number from 30 to 150 million cells. hMSCs can be recovered from the bioreactor with high viability and exhibited all relevant markers as analyzed by FACS. In addition no significant differences in gene expression and protein secretion were observed compared to flat culture. Differentiation potential was confirmed by conversion to adipocytes and osteoblasts. The full study can be obtained by contacting
Dr. Knut Niss
.
For more information, please visit
www.millipore.com.
About Merck Millipore
Merck Millipore is the Life Science division of Merck KGaA of Germany and offers a broad range of innovative, performance products, services and business relationships that enable our customers' success in research, development and production of biotech and pharmaceutical drug therapies. Through dedicated collaboration on new scientific and engineering insights, and as one of the top three R&D investors in the Life Science Tools industry, Merck Millipore serves as a strategic partner to customers and helps advance the promise of life science.
Headquartered in Billerica, Massachusetts, the division has around 10,000 employees, operations in 67 countries and 2011 revenues of EUR 2.4 billion. Merck Millipore operates as EMD Millipore in the U.S. and Canada.
Note: Merck KGaA or Merck shall mean Merck KGaA, Darmstadt, Germany