Members Login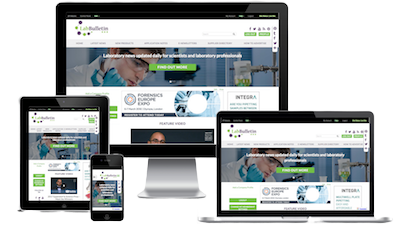 Monthly Newsletter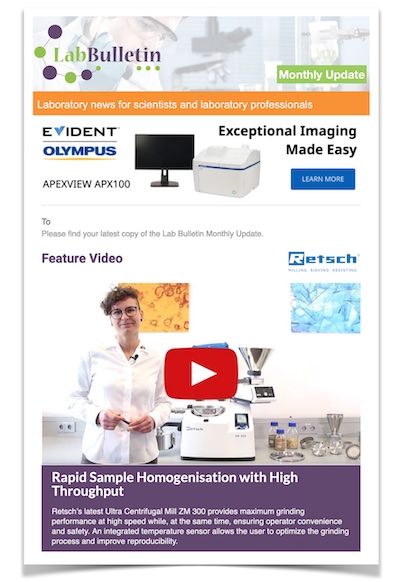 Special Offers and Promotions
Microscopy | Image Analysis
IT Solutions and Laboratory Automation
Dionex Introduces ICS-5000 Reagent-Free Ion Chromatography System
Dionex Corporation is pleased to announce the introduction of capillary ion chromatography on its new ICS-5000 Reagent-Free™ Ion Chromatography (RFIC™) system. The new system combines all the award-winning features of other Dionex high-end products with capillary IC into one dual system. Using IC x IC technology in capillary and analytical modes, chemists can now achieve ultralow detection limits without the cost and operational challenges of a mass spectrometer.
Additionally, by using higher linear flow rates and pressure-optimized consumables, the ICS-5000 system has been optimized for
Fast IC, which shortens run times to as low as 3–5 min, increasing laboratory throughput by up to four times. As capillary IC requires only 400 nL samples, the ICS-5000 system is an ideal platform for expanding into biological applications, such as metabolomics.
Each system module provides easy access to key components, making reconfiguration and maintenance easier than ever. The innovative Cap IC Cube™ module houses all of the capillary consumables in one convenient package, simplifying handling and ensuring minimum dead volumes. The chemically inert flow path withstands pH extremes and protects sensitive samples from metal contamination. With eluent generation and capillary column chemistries, the ICS-5000 system provides 3 months of uninterrupted (Always Ready) operation with just 2 L of deionized water, increasing convenience and reducing waste by a hundredfold.
The ICS-5000 system is fully supported by the popular Chromeleon® 6 and Chromeleon 7 Chromatography Data System software,
providing extensive instrument control, data management, reporting, and compliance features.
Dionex (NASDAQ:DNEX) is a global leader in the manufacturing and marketing of liquid chromatography and sample preparation systems, consumables, and software for chemical analysis. The company's systems are used worldwide in environmental analysis and by the life sciences, chemical, petrochemical, food and beverage, power generation, and electronics industries. Our expertise in applications and instrumentation helps analytical scientists to evaluate and develop pharmaceuticals, establish environmental
regulations, and produce better industrial products. Reagent-Free, RFIC, and IC Cube are trademarks, and Chromeleon is a registered trademark of Dionex Corporation.
For further information please visit www.dionex.com