Members Login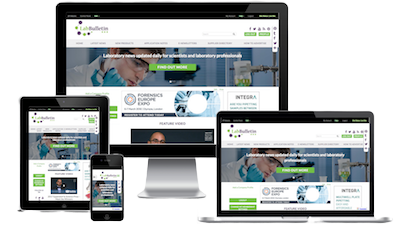 Monthly Newsletter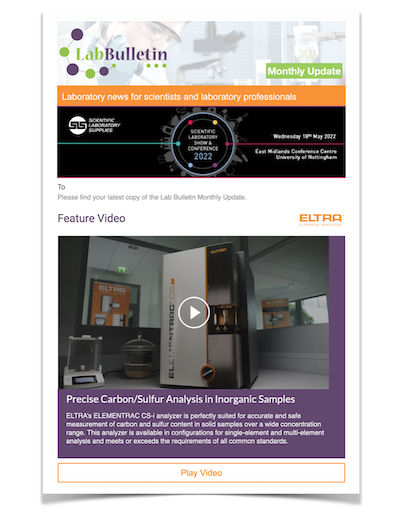 Special Offers and Promotions
Microscopy | Image Analysis
Direct HPAE-PAD Analysis of Sialic Acids in Glycoprotein Hydrolyzates

Thermo Fisher Scientific is pleased to announce a new method that allows sialic acids in five representative glycoproteins to be determined by acid hydrolysis release and high-performance anion-exchange chromatography with pulsed amperometric detection (HPAE-PAD).
Application Update 180
: Direct Determination of Sialic Acids in Glycoprotein Hydrolyzates by HPAE-PAD demonstrates that determination of N-acetylneuraminic acid (Neu5Ac) and N-glycolylneuraminic acid (Neu5Gc) on a Thermo Scientific Dionex CarboPac PA20
Fast Sialic Acid column
is specific and direct. After sample hydrolysis or enzymatic treatment, there is no need for further
sample derivatization
. This new approach separates Neu5Ac and Neu5Gc with a total analysis time of 16.5 min, which is faster than previous methods, allowing greater sample throughput. Disposable gold on polytetrafluoroethylene (Au on PTFE) working electrodes with a four-week lifetime simplify system maintenance compared to conventional gold electrodes.
Sialic acids are critical in determining glycoprotein bioavailability, function, stability, and metabolism. Consequently, glycoprotein sialylation, and the identity of the sialic acids, play important roles in therapeutic protein efficacy, pharmacokinetics, and potential immunogenicity.
This application note and many others can be found at
www.thermoscientific.com/dionex
under the Documents tab.
About Thermo Fisher Scientific
Thermo Fisher Scientific Inc. is the world leader in serving science. Our mission is to enable our customers to make the world healthier, cleaner and safer. With revenues of nearly $11 billion, we have approximately 37,000 employees and serve customers within pharmaceutical and biotech companies, hospitals and clinical diagnostic labs, universities, research institutions and government agencies, as well as in environmental and process control industries. We create value for our key stakeholders through two premier brands, Thermo Scientific and Fisher Scientific, which offer a unique combination of continuous technology development and the most convenient purchasing options. Our products and services help accelerate the pace of scientific discovery, and solve analytical challenges ranging from complex research to routine testing to field applications.
All trademarks are the property of Thermo Fisher Scientific Inc. and its subsidiaries.