Members Login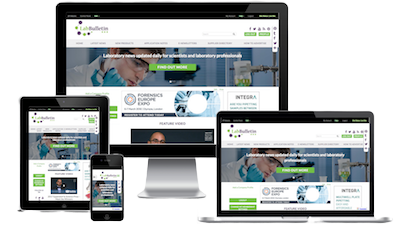 Monthly Newsletter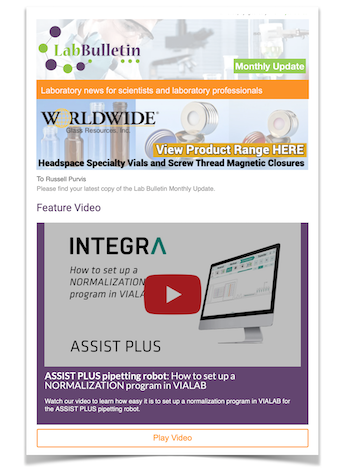 Special Offers and Promotions
Microscopy | Image Analysis
A Compact, Flexible Robot That Any Scientist Can Use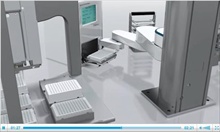 Agilent Automation Solutions has announced the BenchBot Robot - a new mid-sized microplate handler designed to meet the automation workflow needs of diverse laboratories.
Demonstrated in an informative
new online streaming video
the BenchBot Robot incorporates the robust functionality of Agilent Automation's larger automated microplate handlers into a compact design for use in small lab spaces, enabling automation of a wide variety of changing, science-driven workflows.
The BenchBot has the capability to easily integrate with an expansive list of laboratory equipment increasing its utility for applications from next-generation sequencing and microarray sample preparation to high-throughput LC/MS sample management and numerous cell-based assays.
The power of the BenchBot comes from its flexibility, accessibility, and ease of use. The compact size of the BenchBot enables you to use it right where you need it most-
on a bench, in a fumehood, or on a docking table.
With the BenchBot robot, automated solutions move from large, specialized machines to compact, flexible robots that any scientist can use. The simplicity of the BenchBot's one-touch programming in an application requiring automation of sealing, labeling, spinning, bulk dispensing, plate reading, washing and incubating is demonstrated in the
online video
that shows how the fast and easy robotic configuration teaching method minimizes setup time and removes the need for dedicated personnel.
For further information on the BenchBot please
click here
or contact your local Agilent sales office.

From stand-alone units to fully integrated systems, Agilent Automation Solutions teams key sample preparation and creative walk-away automation approaches with personalized customer service to provide complete solutions for your laboratory. Combining innovative engineering with high standards of quality, Agilent designs and manufactures high-performance equipment for processes that are revolutionizing pharmaceutical, biotech, and genomic research.