Members Login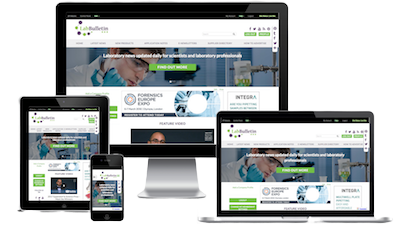 Monthly Newsletter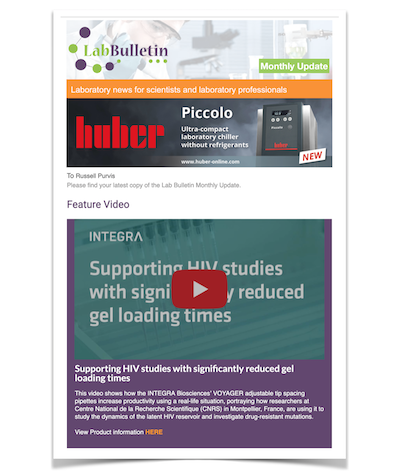 Special Offers and Promotions
Microscopy | Image Analysis
Highly Flexible Device for Presenting and Storing SBS-format Labware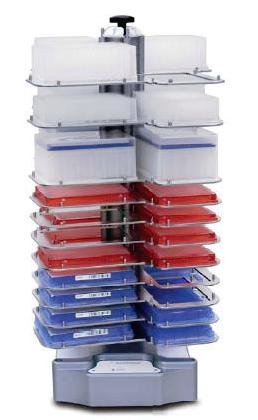 The Agilent Labware MiniHub from Agilent Automation Solutions is a rotating random-access device for presenting and storing SBS-format labware in laboratory automation systems.

An efficient modular unit, the Labware MiniHub features user-configurable shelf spacing that easily accommodates a mix of microplates, tube racks, deep-well microplates, and pipette tip boxes while maintaining a compact footprint. The Agilent Labware MiniHub is designed with your applications in mind. Small but flexible, and safer than other alternatives, the Labware MiniHub solves all your room-temperature storage needs.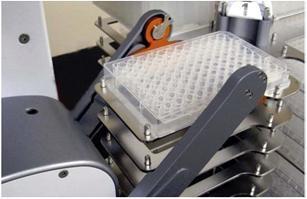 A novel concept in labware storage, stackable spacers in the Agilent Labware MiniHub allow the height between shelves to be adjustable, thus permitting different labware types in the same carousel and easily creating multiple locations for storage of any given labware. Unique shelf design permits both portrait and landscape access for most robots. In addition, the size of cutouts in the shelves fits popular filter plates, preventing contamination issues.

The Labware MiniHub uses the same direct-drive technology as employed by the Agilent Direct Drive Robot (DDR) thereby delivering top reliability with the highest levels of safety. With infinite bi-directional rotation, the Labware MiniHub never needs to unwind and always takes the shortest route to its target position. With a brushless motor and the bearing as the only moving parts, the mechanical design is simple, efficient and maintenance-free, thus ensuring high levels of dependability and a reduced cost of ownership. Positional accuracy is guaranteed by combining a high resolution optical encoder with the stepper motor.

For a technical datasheet describing the Agilent Labware MiniHub please visit http://www.chem.agilent.com/Library/datasheets/Public/5990-6670en_lo%20CMS.pdf or contact your local Agilent Automation sales office.

From stand-alone units to fully integrated systems, Agilent Automation Solutions teams key sample preparation and creative walk-away automation approaches with personalized customer service to provide complete solutions for your laboratory. Combining innovative engineering with high standards of quality, Agilent designs and manufactures high-performance equipment for processes that are revolutionizing pharmaceutical, biotech, and genomic research.