Members Login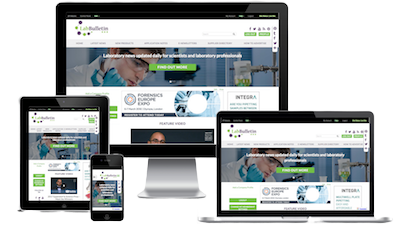 Monthly Newsletter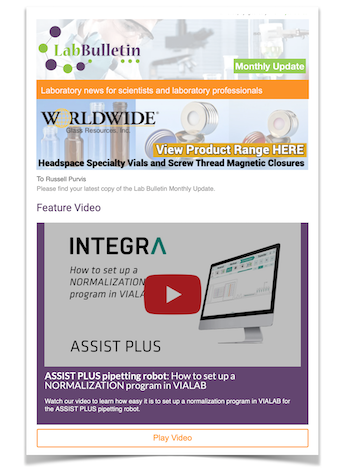 Special Offers and Promotions
Microscopy | Image Analysis
Accelerating Cell-Based ELISA Procedures
Agilent Automation Solutions has announced a configuration of its BioCel System that allows laboratories to fully automate cell-based ELISA procedures thereby reducing the risk of human error, contamination and time spent on tedious manual procedures.

The handling of cells in automated systems requires smooth and reliable operation and specialized equipment. Agilent Automation Solutions designed this BioCel System to dispense cells into microplates and perform a series of alternating incubations and reagent additions. Automated control of intermediate plate batches, cell medium removal and absorbance detection also formed part of the process.

The BioCel System is ideally suited to this complex assay format due to its powerful dynamic scheduling software, flexible liquid handling options and the ability to simply integrate third-party instruments. Integrating an Agilent Vertical Pipetting Station, multiple labware stackers, plate washer, CO2 incubator and microplate absorbance reader the BioCel System is shown to provide unattended automation of approximately 500 plates per run in a 3-day experiment. Using the described configuration - cells can be plated and stored at a rate of 1 minute per plate.

For further information please contact your local Agilent sales office or visit www.chem.agilent.com/Library/applications/5990-3624en_lo%20CMS.pdf to download the applications bulletin.

The Agilent BioCel System automates any microplate-based protocol providing maximum walk-away time and throughput, all in the most compact design. With modular cells, options for various enclosures, and environmental control, BioCel Systems can be tailored to your individual needs. Operated by Agilent VWorks software, the most flexible and efficient scheduling software available, BioCel Systems are proven to deliver the longest walk away time and throughput of any integrated system.
From stand-alone units to fully integrated systems, Agilent Automation Solutions teams key sample preparation and creative walk-away automation approaches with personalised customer service to provide complete solutions for your laboratory. Combining innovative engineering with high standards of quality, Agilent designs and manufactures high-performance equipment for processes that are revolutionising pharmaceutical, biotech, and genomic research.