Members Login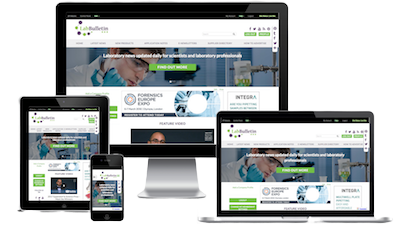 Monthly Newsletter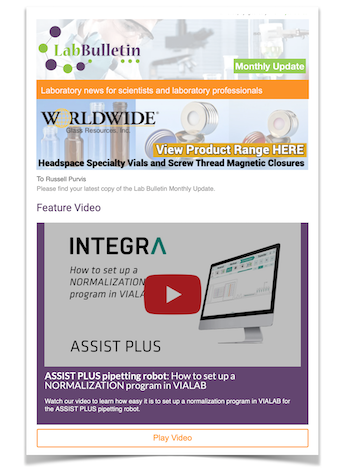 Special Offers and Promotions
Microscopy | Image Analysis
An Integrated Workstation for High-Throughput Target Enrichment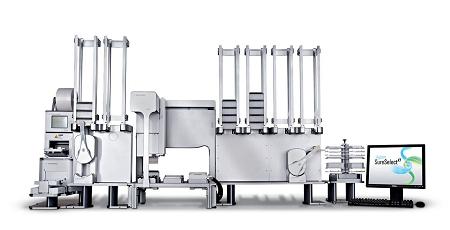 Integrating advanced automation, liquid handling with Agilent SureSelect XT workflow - Agilent Automation Solutions has created a fully optimized and validated high throughput target enrichment solution.
SureSelect XT combines next generation sequencing library preparation and gDNA preparative reagents with the proven SureSelect target enrichment system. This, together with Agilent's automation portfolio, adds an unprecedented level of convenience and productivity to high-performance target enrichment.
Target enrichment let researchers sequence just the genomic regions of interest rather than entire genomes. Combined with the increasing capacity of the leading next-generation sequencers, the multiplexing support capabilities of the SureSelect XT platform make it possible for geneticists to interrogate the genome of more samples per study than previously possible. One of the rate-limiting steps in such studies has been library preparation and target enrichment. To enable high-throughput sample processing efficiency, Agilent Automation Solutions has now released an integrated workstation that automates SureSelect XT library preparation and target enrichment workflows.
"We integrated Agilent's automation and liquid handling portfolio with the SureSelect XT workflow, creating a fully optimized and validated solution, so scientists now can parallel process multiple steps and maximize unattended operation," said Todd P. Christian, head of global marketing for Agilent's Automation Solutions Business. "This system results in greater throughput, up to 192 samples weekly per workstation, and enables greater lab productivity for fast and robust data generation."
Agilent's SureSelectXT Target Enrichment System offers the broadest range of complete target enrichment solutions and the most highly optimized protocols for a diverse set of sequencing methods and platforms. SureSelect XT products are available for enrichment of target sizes ranging from smaller than 200 Kb to more than 50 Mb in a single tube. Protocols now support Illumina end sequencing, paired-end sequencing and indexing protocols in addition to fragment library format, paired-end sequencing and barcoding on the SOLiD System.
For further information on the Agilent SureSelectXT Target Enrichment System visit the
Agilent website
or contact your local Agilent Automation sales office.


From stand-alone units to fully integrated systems, Agilent Automation Solutions teams key sample preparation and creative walk-away automation approaches with personalized customer service to provide complete solutions for your laboratory. Combining innovative engineering with high standards of quality, Agilent designs and manufactures high-performance equipment for processes that are revolutionizing pharmaceutical, biotech, and genomic research.