Members Login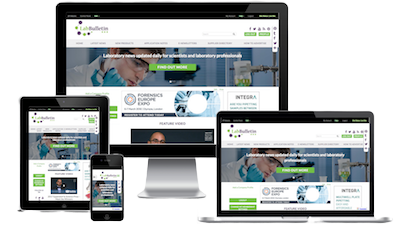 Monthly Newsletter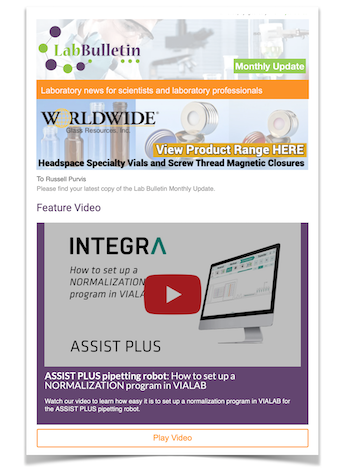 Special Offers and Promotions
Microscopy | Image Analysis
Complete Automation of Quantitative Polymerase Chain Reaction Assays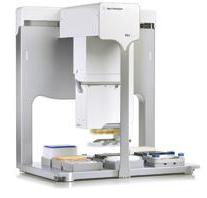 Agilent Automation Solutions has released a new application note that demonstrates how its Bravo Automated Liquid Handling Platform provides an effective way to automate setup of a variety of quantitative polymerase chain reaction (qPCR) assays.

qPCR assays have become widespread for detecting and measuring the abundance of specific genetic targets. Technologies developed to detect and monitor PCR product formation and accumulation include TaqMan and Molecular Beacons, which measure accumulation of PCR product-specific fluorescent probes. Another method involves measuring the increase of fluorescent DNA intercalating dyes such as SYBR Green.

The authors describe how qPCR reactions to examine a variety of housekeeping genes from cDNAs derived from different human tissues were set up on the Bravo Automated Liquid Handling Platform and by hand. Data is included demonstrating how dilutions performed by each method showed similar slopes and good linearity and targets amplified by either method also gave similar Ct values. When examining cDNAs from fetal and adult lung, the authors observed differential expression in the B2M whereas GUSB and TBP remained similar.

The application data demonstrates that the Bravo Automated Liquid Handling Platform should be useful to scientists interested in speeding up setup while maintaining reliability when performing qPCR studies.

For a copy of the application note please visit http://www.chem.agilent.com/Library/applications/5990-4522en_lo%20CMS.pdf or contact your local Agilent Automation sales office.

From stand-alone units to fully integrated systems, Agilent Automation Solutions teams key sample preparation and creative walk-away automation approaches with personalized customer service to provide complete solutions for your laboratory. Combining innovative engineering with high standards of quality, Agilent designs and manufactures high-performance equipment for processes that are revolutionizing pharmaceutical, biotech, and genomic research.