Members Login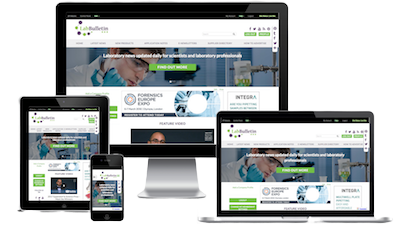 Monthly Newsletter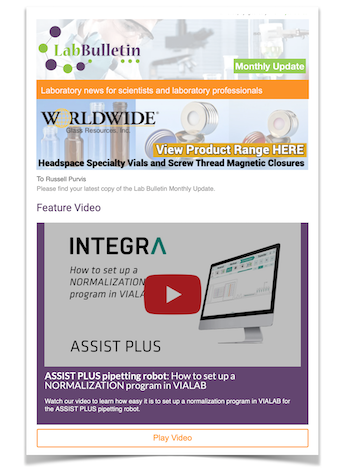 Special Offers and Promotions
Microscopy | Image Analysis
Versatile High-Throughput Automated Compound Management System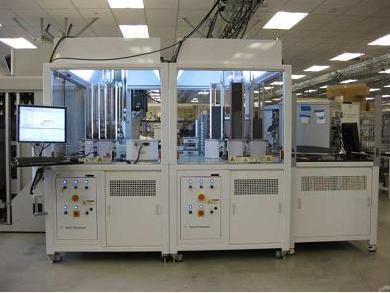 Agilent Automation Solutions has published a technical poster that describes the integration of true non-contact acoustic liquid dispensing technology* within an Agilent BioCel System enabling a new level of high throughput automation in a drug discovery environment.

The poster describes the collaboration of Agilent Automation Solutions, EDC Biosystems, and Pfizer Animal Health Division to produce a fully automated compound management solution for screening and developmental assay plates. Automation and throughput requirements demanded that workflows accounted for manipulation of samples in a wide variety of plate formats, such as 384-well, 1536-well, and 3456-well. The objective of the described project was to reduce human manual steps while increasing the capacity and turnaround time of laboratory workflow processes. With this project, the authors describe a protocol to generate 450 compound plates (384 to 384 dispense) per run.

The flexibility of the EDC Biosystem ATS-100 non-contact acoustic liquid dispensing system* combined with Agilent Automation Solution's robust BioCel platform and VWorks Automation Control software's ability to use conditional execution while easily integrating with a wide range of third party devices has resulted in a versatile compound management system that can be quickly reconfigured to keep up with Pfizer's rapidly changing needs.

A copy of this technical poster is available by contacting Agilent Automation on email europeansales.automation@agilent.com.

From stand-alone units to fully integrated systems, Agilent Automation Solutions teams key sample preparation and creative walk-away automation approaches with personalized customer service to provide complete solutions for your laboratory. Combining innovative engineering with high standards of quality, Agilent designs and manufactures high-performance equipment for processes that are revolutionizing pharmaceutical, biotech, and genomic research.

* EDC Biosystems True Non-Contact acoustic liquid dispensing is a technology proven to be accurate, to preserve and conserve compound library stock, and to provide reliable high quality data.
* This poster was first presented at Lab Automation 2010 by Christine S Chan of Agilent Automation Solutions.