Members Login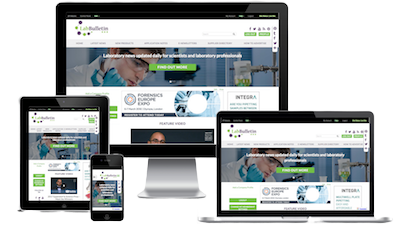 Monthly Newsletter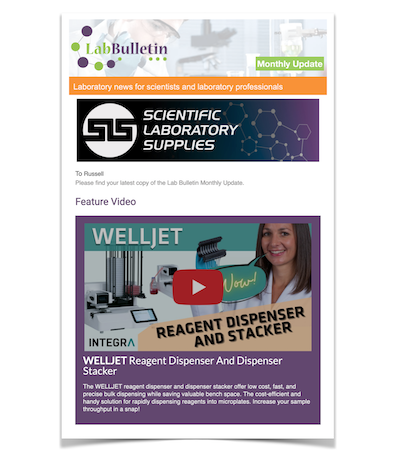 Special Offers and Promotions
Microscopy | Image Analysis
A Highly Versatile Workflow Solution for Quantitative Protein Analysis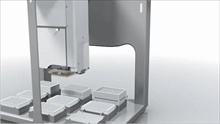 Agilent Automation Solutions has announced a new white paper entitled 'An introduction to High-throughput Microchromatography' which introduces a highly versatile quantitative sample preparation technique for protein analysis.
The biotherapeutic industry is driving an ever-increasing demand for protein analysis. Liquid chromatography is a well proven, highly robust and versatile general technique for protein purification from complex samples, for both analytical and preparative applications. A significant challenge has been to adapt liquid chromatography to the requirements of high throughput analysis. To accomplish this, a number of critical technical requirements for scale, throughput, quantitative binding and elution, controlled flow rate, air entrainment, and microplate format must be met.
The new white paper describes how the Agilent Bravo for Protein Purification Liquid Handling Platform together with AssayMAP high throughput microchromatography system was designed specifically to meet all of the technical requirements for quantitative sample preparation for protein analysis. The AssayMAP system is comprised of a microchromatography cartridge, special associated labware, and a liquid handling device designed to interface with the cartridge and provide precise flow control in a 96-channel microplate format.
The authors describe how applications of high throughput microchromatography for protein analysis are designed to purify, quantitate and react. In purification, the goal is to separate the target protein from all or most of the impurities present in the sample, isolating the target for further operations. In quantitation, the goal is to measure the amount of the target protein present in the sample. In reaction, the goal is to modify the target protein chemically by either enzymes or other reactants. Sample preparation protocols may involve any or all of these types of steps.
A protein purification information kit including the white paper is available on request from the
Agilent Automation website
or by contacting your local Agilent sales office.
From stand-alone units to fully integrated systems, Agilent Automation Solutions teams key sample preparation and creative walk-away automation approaches with personalized customer service to provide complete solutions for your laboratory. Combining innovative engineering with high standards of quality, Agilent designs and manufactures high-performance equipment for processes that are revolutionizing pharmaceutical, biotech, and genomic research.