Members Login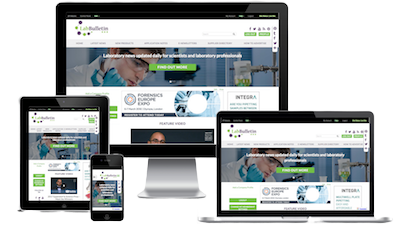 Monthly Newsletter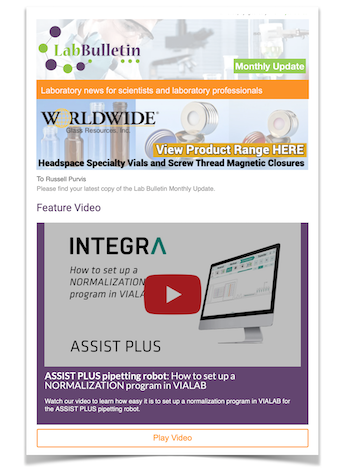 Special Offers and Promotions
Microscopy | Image Analysis
Keys to Successful qPCR Automation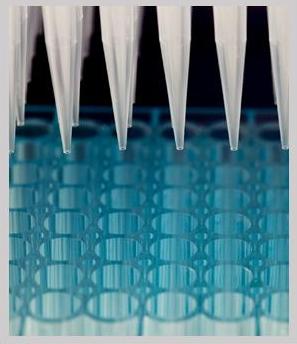 Agilent Automation Solutions has posted a recorded webinar to its website enabling scientists to learn techniques for introducing reliable automation into small- and large-scale applications ranging from single cells to core laboratory applications, thereby minimizing the potential for introduction of errors into the PCR process.

Polymerase chain reaction (PCR) remains one of the most widely used techniques in molecular biology for tumor characterization, pathogen identification, detection of genetic diseases and/or susceptibility, and, potentially, to predict drug responses. While PCR provides a fast, inexpensive, and simple means of producing relatively large numbers of DNA or RNA copies from very small quantities of source material for closed-tube analysis as well as for sequencing, it also involves a time- and labor-intensive process that can be susceptible to variations in technique and timing.

The webinar features viewpoints expressed by three experts in the field, who share examples from their laboratories on 'How to Successfully Scale PCR Workflows From Benchtop to Automation'.

With presentations from the Quantitative Genomics Laboratory at the University of Texas Health Sciences Center, the Laboratory of Molecular Medicine & Global Health, Brandeis University and Agilent Automation Solutions the webinar provides the audience with guidelines on when to consider moving to a liquid handling robot ; what constitutes good practice for using a robot ; robot use for precision pipetting for qPCR applications ; scaling up from a lab bench to an automated system ; setting up automated qPCR assays on 96- and 384-well plates and the benefits of using LATE-PCR on the single-cell scale.

For further information on how Agilent Automation Solutions is helping scientists to implement effective automation strategies enabling them to conduct high throughput real-time qPCR assays please contact your local Agilent office.

From stand-alone units to fully integrated systems, Agilent Automation Solutions teams key sample preparation and creative walk-away automation approaches with personalized customer service to provide complete solutions for your laboratory. Combining innovative engineering with high standards of quality, Agilent designs and manufactures high-performance equipment for processes that are revolutionizing pharmaceutical, biotech, and genomic research.