Members Login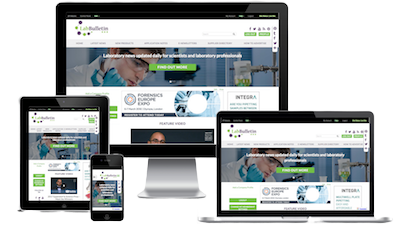 Monthly Newsletter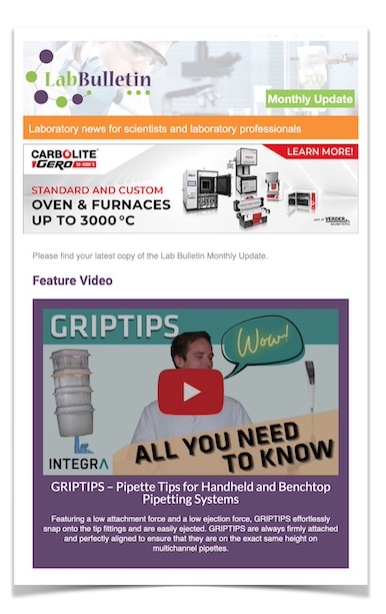 Special Offers and Promotions
Microscopy | Image Analysis
IT Solutions and Laboratory Automation
Nitrogen Mustard Hydrolysis Products: Quantitative Analysis Improved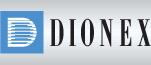 Dionex is proud to announce a rapid separation liquid chromatography (RSLC) tandem mass spectrometric (MS/MS) method for quantitative analysis of ethanolamines in environmental water samples. Application Note 271:Quantitative Analysis of Nitrogen Mustard Hydrolysis Products as Ethanolamines demonstrates use of the Dionex Acclaim® TrinityTM P1 Mixed-Mode column, featuring reversed-phase, anion-exchange, and cation-exchange retention mechanisms, to provide retention and resolution for five target analytes within 5 minutes.
Over half a million tons of ethanolamines are produced annually and used as emulsifying agents, detergents, ingredients in bactericides and cosmetics, and also in the pesticide manufacturing process.1 Inefficient removal and/or inappropriate disposal of ethanolamines may cause adverse effects to the environment. By using a mixed-mode analytical column and selective multiple reaction monitoring (MRM) MS/MS detection, this method shows significant improvements over previously reported methods with minimum sample preparation, total chromatographic resolution, capability of sub-ppb level quantification, and high throughput.
Application of this method to the analysis of surface waters is demonstrated and shows no quantifiable amounts above the lowest reporting limits (LRL). Matrix effects and recovery are evaluated using two surface water matrices and the results indicate better quantitation accuracy for diethanolamine (DEA) by using an isotope-labeled analogue as an internal standard.
This application note and many others can be found at www.dionex.com under the Documents tab.
Dionex (NASDAQ:DNEX) is a global leader in the manufacturing and marketing of liquid chromatography and sample preparation systems, consumables, and software for chemical analysis. The company's systems are used worldwide in environmental analysis and by the life sciences, chemical, petrochemical, food and beverage, power generation, and electronics industries. Our expertise
in applications and instrumentation helps analytical scientists to evaluate and develop pharmaceuticals, establish environmental regulations, and produce better industrial products.
1. Edser, C. Focus on Surfactants 2004, 7, 1-2.
Acclaim is a registered trademark and Trinity is a trademark of Dionex Corporation.