Members Login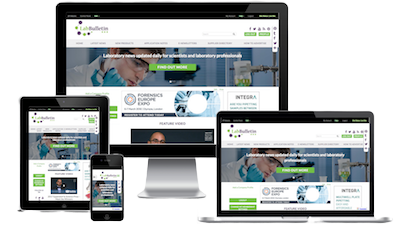 Monthly Newsletter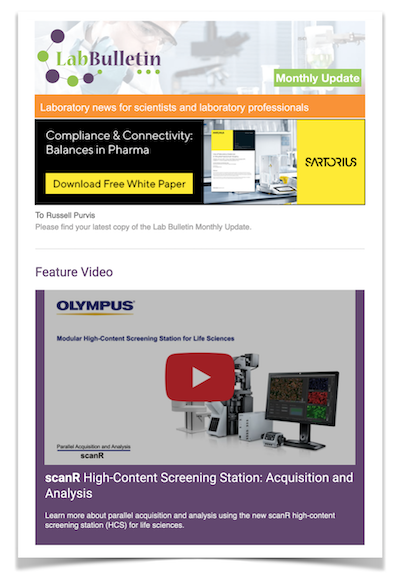 Special Offers and Promotions
Microscopy | Image Analysis
BioFocus launches four compound libraries targeting kinases and protein-protein interactions
BioFocus, a leading provider of gene-to-clinical candidate drug discovery services, today announced the launch of four biologically targeted libraries. These new libraries contain novel, drug-like compounds that specifically target kinases and protein-protein interactions.
BioFocus' three new SoftFocus® kinase libraries (SFK61, SFK62 and SFK63) target either the hinge region, allosteric sites or novel binding modes. The SFK collection has been independently determined to have the greatest population of kinase-like molecules available for screening.
BioFocus' second Helix Mimetic library (HM02) is based on a novel structure that interacts with protein helices. This library is designed to inhibit protein-protein interactions, but can also target other helical recognition motifs such as the pore region of ion channels.
"2010 marks the 11th year of BioFocus' commitment to producing leading compound libraries for the discovery sector" said Richard Gordon, Senior Director, Sales and Marketing. "Innovative design and compound novelty ensure we provide our clients with the highest chance of success."
About BioFocus' compound libraries
BioFocus' focused libraries have delivered outstanding success in drug discovery programs. This originates from a fundamental belief in designing and synthesizing library molecules that are tailored to the biological target or family of interest. This approach has been verified by client feedback as well as in published patents and papers.
About BioFocus
BioFocus aims to expand its partners' drug pipelines by accelerating the gene-to-clinical candidate discovery process. This is achieved through a comprehensive discovery platform, which includes target discovery in human primary cells, focused as well as diverse compound libraries, in vitro and cell-based screening, structural biology, medicinal chemistry, ADME/PK services, supported by unique chemogenomic and informatics tools, and compound library acquisition, storage and distribution services. As a service division of Galapagos, BioFocus has over 250 employees in three countries worldwide.
BioFocus®, SoftFocus® and SFKTM are trademarks of Galapagos NV and/or its affiliates © Copyright 2010 Galapagos NV.