Members Login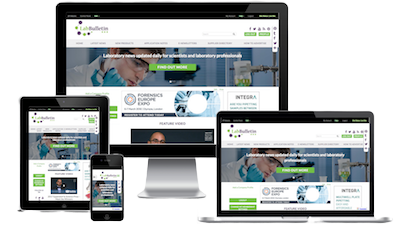 Monthly Newsletter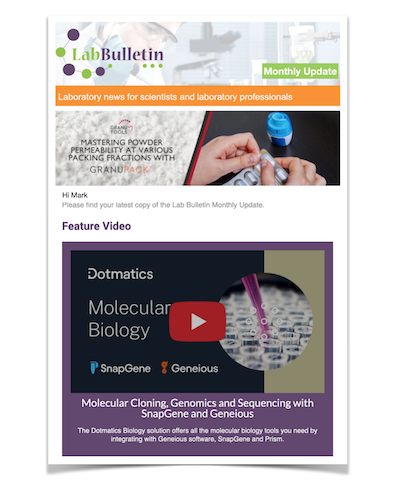 Special Offers and Promotions
Microscopy | Image Analysis
IT Solutions and Laboratory Automation
BioFocus extends collaboration with Usher III Initiative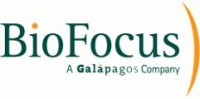 BioFocus has announced that it has expanded a collaboration with the Usher III Initiative, Inc., a non-profit organization focused on developing treatments for Usher syndrome type III, a rare genetic disorder that causes the loss of hearing and vision.
BioFocus and the Usher III Initiative began their collaboration in July 2010 with BioFocus performing an integrated drug discovery program encompassing medicinal chemistry, ADME and biological sciences, aiming at a small-molecule therapy for Usher syndrome type III. Under the terms of the extended agreement, BioFocus will further advance the project with the objective of delivering a pre-clinical candidate.
"The extension of this collaboration is testament to the quality of the scientific input that BioFocus offers its clients," said Dr Chris Newton, Senior Vice President Galapagos Services. "The quality of the science at BioFocus enables it to sustain its position as a premier provider in drug discovery services."
"We are pleased with the progress BioFocus has made thus far on discovering potential therapies for Usher syndrome. BioFocus' approach fits very well with our aim of getting therapies into the clinic quickly and efficiently," said Dr. David Saperstein, Scientific Director, Usher III Initiative, Inc.
About Usher III Initiative, Inc.
The Usher III Initiative, Inc. is a non-profit organization dedicated to developing cures for blindness associated with Usher syndrome type III. The Initiative funds research at universities and contract research organizations in the United States and Europe. More info is available at:
www.usheriii.org
About BioFocus
BioFocus delivers drug discovery solutions through a comprehensive platform run by dedicated teams with a track record in gene-to-clinical candidate discovery. BioFocus' offering includes target discovery in human primary cells, focused as well as diverse compound libraries,
in vitro
and cell-based screening, structural biology, medicinal chemistry and ADME/PK services, supported by unique chemogenomic and informatics tools. As a service division of Galapagos, BioFocus has over 210 employees with research facilities in three countries. More info at:
www.biofocus.com