Members Login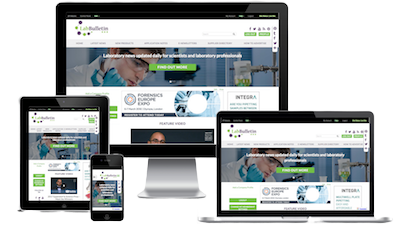 Monthly Newsletter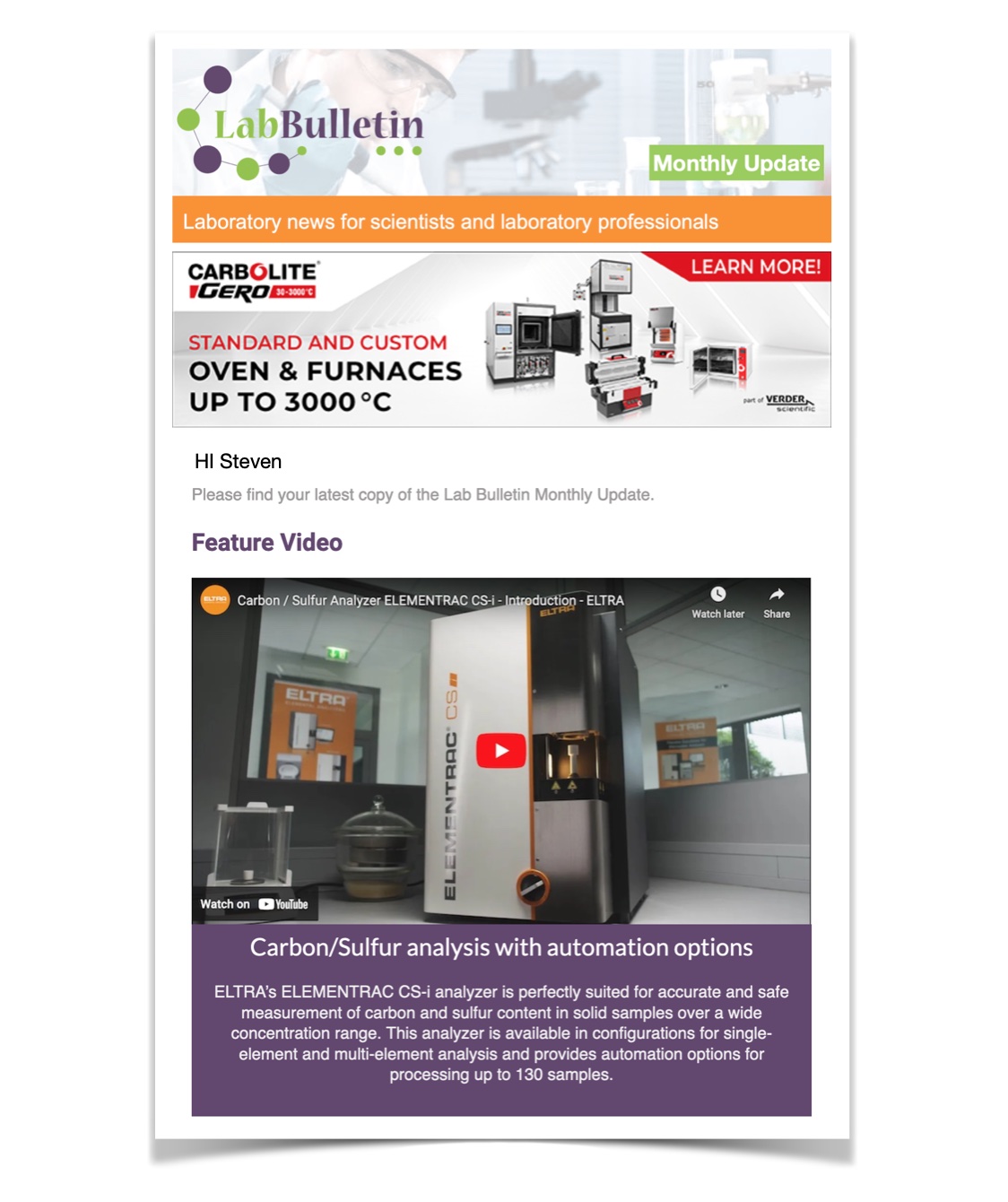 Channels
Special Offers & Promotions
Microscopy & Image Analysis
Laboratory Automation & IT Solutions

BioFocus and University of Bristol enter drug discovery collaboration in chronic pain
BioFocus and the University of Bristol today announced a new drug discovery collaboration aimed at developing treatments for chronic pain associated with diabetes (diabetic neuropathic pain). BioFocus will provide hit-to-lead and lead optimization services for a Wellcome Trust funded program at the University of Bristol. Total contract value for BioFocus could exceed €3.3 million in research fees over two years.
This work is supported by a Seeding Drug Discovery Award from the Wellcome Trust, to a team of researchers led by David Wynick, Professor of Molecular Medicine at the University of Bristol. The project aims to develop a new analgesic drug based on the protein galanin, a small protein that has been shown to reduce neuropathic pain in a number of models of diseases, including diabetes. In earlier studies, several compounds from the BioFocus screening collection were shown to amplify the therapeutic effect of galanin in vitro. In the two-year collaboration announced today, BioFocus will provide medicinal chemistry, biology and ADME/PK for this research project, with the goal to optimize these molecules for the treatment of diabetic neuropathic pain.
"This latest collaboration with the University of Bristol is a prime example of BioFocus' ability to deliver results and thereby retain partners. Once again we see the BioFocus screening libraries deliver promising hits that are of interest to the academic and pharmaceutical communities," said Onno van de Stolpe, CEO of Galapagos, BioFocus' parent company. "We are pleased that the University of Bristol has expanded and extended this successful relationship into other strong areas of BioFocus expertise."
"Molecules from the BioFocus collection have shown promise in amplifying the therapeutic properties of galanin in models of neuropathic pain," said Prof. David Wynick from the University of Bristol. "In this new collaboration with BioFocus, we aim to further optimize these molecules into potential clinical candidates for the treatment of chronic pain associated with diseases such as diabetes."
Rick Davis, Business Development Manager at the Wellcome Trust, commented "Existing painkillers can prove largely ineffective against neuropathic pain so we are pleased to support this project, which addresses an area of huge unmet clinical need."
About diabetic neuropathic pain
Diabetes is the most common cause of neuropathic pain, which is often experienced as a burning or electrical pain. Existing painkillers have proven largely ineffective in treating diabetic neuropathic pain, which is believed to be caused by damaged nerves as a result of exposure to toxins or inadequate blood supply. The World Diabetes Foundation predicts that the population of diabetes sufferers will increase from 285 million in 2010 to 438 million by 2030, given the increasing levels of obesity.
About the University of Bristol
The University of Bristol is one of the leading research universities in the UK, having an excellent national and international reputation in research, teaching and global discovery. The University is committed to combining its excellence in research and innovation with a vibrant enterprise culture and is working with government, industry and other partner organisations to encourage the growth of knowledge-based business in South West England. More info at: www.bris.ac.uk
About the Wellcome Trust
The Wellcome Trust is a global charity dedicated to achieving extraordinary improvements in human and animal health. It supports the brightest minds in biomedical research and the medical humanities. The Trust's breadth of support includes public engagement, education and the application of research to improve health. It is independent of both political and commercial interests. More info at: www.wellcome.ac.uk
About BioFocus
BioFocus aims to expand its partners' drug pipelines by accelerating the gene-to-drug candidate discovery process. This is achieved through a comprehensive discovery platform, which includes target discovery in human primary cells, focused as well as diverse compound libraries, in vitro and cell-based screening, structural biology, medicinal chemistry, ADME/PK services, supported by unique chemogenomic and informatics tools, and compound library acquisition, storage and distribution services. As a service division of Galapagos, BioFocus has over 250 employees based in the UK, the US and Switzerland. More info at: www.biofocus.com
BioFocus® is a trademarks of Galapagos NV and/or its affiliates © Copyright 2010 Galapagos NV.