Members Login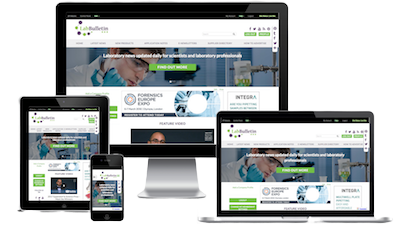 Monthly Newsletter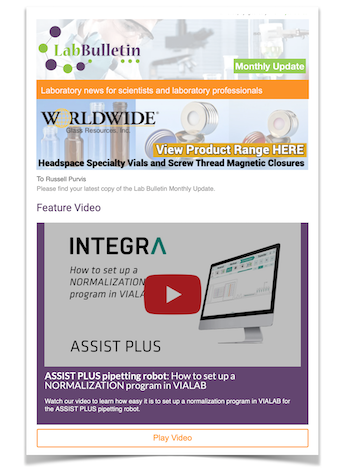 Special Offers and Promotions
Microscopy | Image Analysis
Mobius Life Sciences Fund invests in XenoGesis Limited
publication date:
Mar 6, 2012
|
author/source:
Integra Communications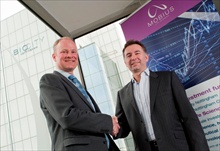 Mobius Life Sciences Fund has announced an investment in XenoGesis Limited, the contract research organisation (CRO) which provides laboratory-based services to pharmaceutical clients engaged in drug discovery. Mobius' financing is part of a £135,000 investment round in the fast-growing start-up company, which includes loan funding from Nottingham City Council. The funds will be used for working capital and investment in both laboratory and office IT infrastructure. Mobius investment also comes with industry expertise in company growth.
Based in BioCity Nottingham, XenoGesis specialises in pre-clinical drug metabolism and pharmacokinetics (DMPK), quantitative bioanalysis and expert interpretation. Their laboratory tests demonstrate how the human body might affect the way a drug behaves. Backing this up with advice on how to modify the chemical structure of a compound to make it more 'drug-like' makes the XenoGesis service attractive to global drug companies. Just four months since launch, the company has already signed-up several international clients.
Director of the Mobius Life Sciences Fund, Dr Glenn Crocker, says: "XenoGesis has already shown its growth capability by winning significant contracts and exceeding its early targets. The highly experienced and committed management team are focussed and passionate about what they do. They are ambitious but also realistic in their plans. I believe XenoGesis is just the kind of venture Mobius Life Sciences is looking to invest in."
At a time when the pharmaceutical sector is undergoing significant global restructuring, smaller CROs such as XenoGesis are in great demand. Founder and Managing Director Dr Richard Weaver left AstraZeneca Research and Development in Loughborough to start his company which has already provided jobs for three former senior colleagues.
"The decision by Mobius Life Sciences to invest in the company has made an enormous difference to our first months in business," says Richard. "We are off to a flying start, and appreciate the confidence in our plans shown by the Fund. With their expertise, contacts and sector knowledge, combined with the support of BioCity Nottingham, we expect to have a very successful first year of trading."
Mobius Life Sciences Fund
The Mobius Life Sciences Fund is the first investment fund in the Midlands region dedicated to the life sciences sector. It is operated by a subsidiary of BioCity Nottingham Limited and receives its investment funds directly from BioCity.
Mobius provides seed level equity investment into early stage bioscience, pharmaceutical, medical technology and healthcare businesses.
The Fund leverages this early stage investment through a collaboration with Nottingham City Council, which provides unsecured loan finance to investees, and by supporting businesses to use the investment to match against grant and other funding.
Mobius adds further value to investee companies by taking a seat on the Board of Directors and using an extensive industry network to access advice and support to the business.
Mobius will also co-invest alongside other early stage investors, including business angels, and will act as a feeder to later stage funds.
For further information visit
www.mobiuslifesciences.com
About BioCity Nottingham Ltd
BioCity Nottingham Ltd has developed and operates one of the largest bioscience incubators in Europe. Home to around 70 early-stage businesses it is a hot-bed of entrepreneurial activity in the sector. As well as providing very flexible laboratory and office facilities, BioCity Nottingham is able to provide on-site a whole range of non-core but vital services to businesses which would otherwise be costly and inefficient for them to develop in-house. This ensures that companies with BioCity Nottingham have maximum opportunity for success and investors see the most efficient use of their funds.
For more information go to
www.biocity.co.uk
About XenoGesis Limited
XenoGesis Limited, a contract research organization (CRO), specialises in expert DMPK/ADME laboratory services and interpretation and Drug Discovery consultancy. The XenoGesis team has significant experience and track record of delivering candidate drugs to man from their careers at AstraZeneca R&D Charnwood. XenoGesis will support the Drug Discovery activities of Biotechnology and Pharmaceutical companies and academic units.
Visit
www.xenogesis.com
for more information
Richard Weaver, XenoGesis, Founder/Managing Director, +44 (0)115 837 0626,
richard.weaver@xenogesis.com