Members Login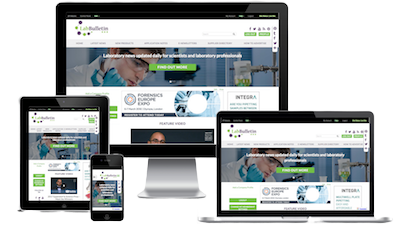 Monthly Newsletter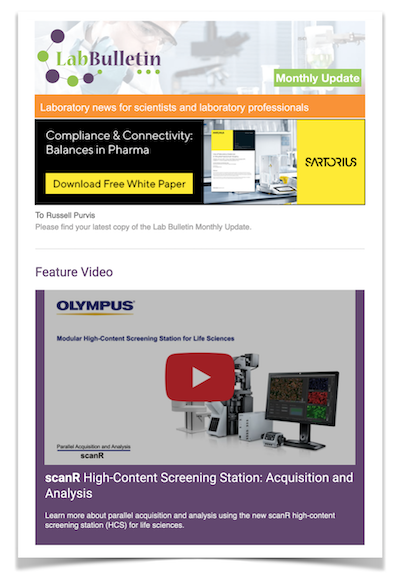 Special Offers and Promotions
Microscopy | Image Analysis
BioCity Nottingham celebrates 10 years of life science business incubation
publication date:
Nov 12, 2012
|
author/source:
Integra Communications Ltd,

Widely regarded as Europe's busiest bio science business incubator, BioCity Nottingham is ten years old this November When Boots/BASF vacated their research and development facility in 2002 around 500 highly-specialised scientific jobs were lost
Now BioCity, in the newly-formed Creative Quarter of Nottingham, provides a base for 74 early-stage and growing life science companies. These firms have access to world-class laboratory and office facilities, business advice, networking events, meeting facilities and even social clubs. Nearly 700 jobs have been created by BioCity companies, making this one of the fastest-growing business incubators in the UK.
To mark the 10th Anniversary, 150 guests attended the BioCity Annual Lecture in October delivered by eminent research scientist and entrepreneur Sir Gregory Winter. Among the guests was Stewart Adams OBE, whose former Boots team discovered Ibuprofen and went on to develop the drug on the Pennyfoot Street site. Several of those involved in overseeing the gifting of the property to the University of Nottingham and Nottingham Trent University were also present and joined BioCity Nottingham CEO Dr Glenn Crocker in thanking all who have played a part in making the business incubator such a success.
Dr Crocker has overseen the development of BioCity Nottingham since 2003: "We have confounded the few sceptics who said we'd never be able to create and sustain such a project for new bio science businesses in the East Midlands. In turn, we never underestimated the challenge, but went ahead and put the right management team and visionary Board in place to make it happen. Occupancy is running at around 85%, with fast-growing firms moving into ever-larger laboratories. We have a duty to our companies to challenge the way company growth is being financed because the shortage of investment capital is stifling ambition and innovation. This is why we established the Mobius Life Sciences Fund which provides seed funding for early-stage firms."
Haemostatix Ltd, a spin out from the University of Leicester, has benefited from Mobius funding as well as the supportive business environment developed by BioCity Nottingham. The company specialises in the research and development of innovative haemostats for the control of bleeding in surgery and trauma. PeproStat is a new class of peptide-based haemostat that controls bleeding by binding to the blood protein, fibrinogen, to rapidly form a clot. The team has recently won a further round of funding to take the product into clinical trials, and will continue to draw on BioCity expertise.
On the strength of the successes in Nottingham, Dr Crocker and his team, together with colleagues at Roslin Biocentre, were invited to take over the former MSD site at Newhouse in Lanarkshire. BioCity Scotland launched last January and has already attracted twelve tenants including University spin outs such as Insignia Technologies from Strathclyde and more established SMEs looking for grow on space to Napier University Business development group from Edinburgh.
Dr Crocker continues: "The life sciences sector is a jewel in the UK economic crown, and Nottingham is recognised the world over for drug discovery and development. BioCity exists to foster the creation and development of the next generation of world-class companies. It is their work which will help solve the healthcare and medical challenges we face in the future."
About BioCity Nottingham
BioCity Nottingham Ltd has developed and operates one of the largest bioscience incubators in Europe. Home to over 70 early-stage businesses it is a hot-bed of entrepreneurial activity in the sector. As well as providing very flexible laboratory and office facilities, BioCity Nottingham is able to provide on-site a whole range of non-core but vital services to businesses which would otherwise be costly and inefficient for them to develop in-house. This ensures that companies with BioCity Nottingham have maximum opportunity for success and investors see the most efficient use of their funds.
For further information about BioCity Nottingham visit
www.biocity.co.uk