Members Login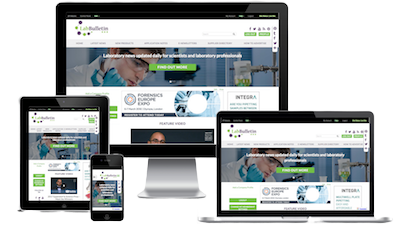 Monthly Newsletter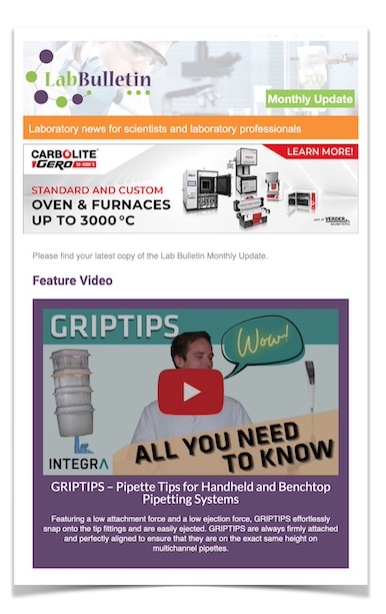 Special Offers and Promotions
Microscopy | Image Analysis
IT Solutions and Laboratory Automation
Global Pharmaceutical Company proves validity of AI in life sciences through Pangaea Data
publication date:
Nov 1, 2021
|
author/source:
Pangaea Data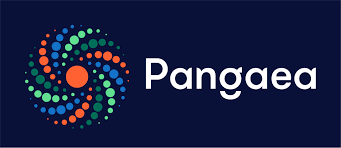 Leading global pharmaceutical company presented Pangaea Data's Novel AI to Automatically Generate Textual Clinical Narratives for Regulatory Reports
A Senior Principal Data Scientist from a leading global pharmaceutical company showcased its success stories of using Pangaea Data's novel artificial intelligence driven product, PIES (Pangaea's Intelligence Extractor and Summarization).
The presentation took place at the Bio-IT World Conference and Expo on 21st September 2021 and demonstrated that PIES's inherent Natural Language Generation (NLG) methods provide clinicians and researchers with the ability to generate clinical narratives automatically based on discrete values and structured data, for regulatory reports. The presentation included technical details of PIES's unique neural architecture, which uses an augmentation procedure to address data sparsity (training with only 200 examples). The presentation showed that, coupled with the copy mechanism, PIES ensured model interpretability and precision of values, which appear in the output (textual narratives). PIES was also shown to be generalizable for various input datasets and the outputs were validated by human experts, which allowed efficient model improvement with minimal human effort. The presentation highlighted the statistically and functionally superior performance of PIES versus GPT-3, T5, PEGASUS and such generic language models, which further demonstrated its uniqueness and scalability.
Over recent years, the adoption of AI technologies such as NLG has increased within many industries as it enables the conversion of computerized data into natural language. It helps put concepts into words and quickly converts raw data into insights. The global NLG market was valued at $336.2 million in 2018 and is expected to register a CAGR of 19.8% from 2019 to 2025.i
Also presenting at Bio-IT World, Pangaea Data introduced clinicians and researchers to its novel unsupervised natural language processing (NLP) methods, which are also inherent in PIES and help pharmaceutical companies and healthcare organizations extract intelligence from electronic health records, including clinicians' notes and multi-modal data. PIES was shown to discover new clinical features for characterizing hard to diagnose conditions, which helped in diagnosing patients earlier, finding 50% more undiagnosed or miscoded patients, improving screening success rates by 400% in only 2-3 weeks and saving 80-90% in time.
Supported by renowned scientific and technical experts from the biopharmaceutical industry and academia, PIES additionally helps find genes linked to clinical features in the context of drug and biomarker discovery. This, combined with the aforementioned capabilities, is helping embed PIES in the core infrastructure of pharmaceutical, biotechnology, and healthcare companies. PIES is based on proprietary unsupervised AI from Pangaea Data, a company founded by experienced entrepreneurs who have raised more than £130 million through their academic research. The company is advised by leading experts from industry, Imperial College London, and Stanford University. Pangaea Data has received two rounds of funding from leading venture capitalists and investors since 2019 and has grown 15-fold within the past year through its offices in London and San Francisco.
The company has recently received further investment from Mr. Andy Palmer, previously Global Head of Software and Data Engineering at Novartis Institutes for BioMedical Research (NIBR), who commented, "As a seasoned veteran in drug discovery, I've found that the future of healthcare and pharmaceuticals is in digital assets. Pangaea Data is one of the most advanced platforms to prosecute clinical data available today."
Dr. Vibhor Gupta, Founder of Pangaea Data, said, "We are very excited to demonstrate the value that PIES brings to the life sciences and healthcare industry, as evidenced by our success story with a leading global pharmaceutical company through their presentation at Bio-IT World, our peer reviewed publications in high impact journals and our investors, which include leading venture capitalists and experts from the pharmaceutical industry."
Pangaea Data is headquartered in London with offices in San Francisco and Hong Kong. Pangaea provides an AI driven software product, which has proven to find 50% more suitable patients, including those who are undiagnosed, and automatically generates clinical narratives for regulatory reports thereby saving 80-90% in time. This is achieved through Pangaea's novel unsupervised Natural Language Processing (NLP) and first of its kind Natural Language Generation (NLG) methods which respectively extract and summarize intelligence from textual and multi-modal health data at scale and in a federated privacy preserving manner. Pangaea's product has demonstrated 85-90% accuracy through high impact peer reviewed publications, which is transformationally higher than generic language models like GPT-3, supervised NLP, and relational extraction approaches.

Pangaea's product has successfully scaled in the pharmaceutical and healthcare industry and has been presented by leading clinicians and researchers at global conferences. The founders at Pangaea have secured more than £130 million in research funding through their work. All customer success stories and peer reviewed publications including comparisons to alternative approaches with evidence of efficacy through a combination of context, reinforcement learning, and 'human experts (clinicians) in the loop' are freely available through Pangaea's website.

References
i Grand View Research. (2021). Natural Language Generation Market Size, Share & Trends Analysis Report By Solution, By Application, By Deployment Mode, By Enterprise Size, By Vertical, By Region, And Segment Forecasts, 2019 - 2025. San Francisco: Grand View Research Inc.