Members Login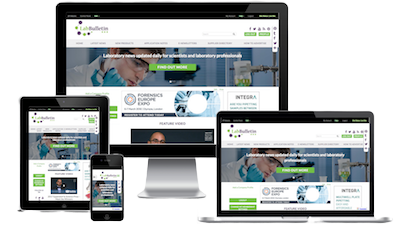 Monthly Newsletter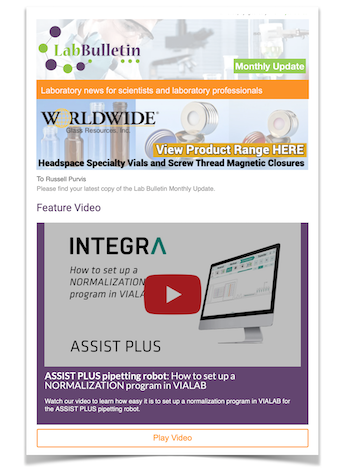 Special Offers and Promotions
Microscopy | Image Analysis
ZEISS iPad Imaging App Labscope Connects Labs and Classrooms
publication date:
Apr 17, 2014
|

Traditional learning environments are becoming digital classrooms
ZEISS launches its new iPad imaging app Labscope at Analytica 2014 in Munich. The app communicates with ZEISS microscopes that have the new version of the microscope camera Axiocam ERc 5s.
How does Labscope work?
The iPad accesses the microscope camera via WiFi. This allows users to view the live image in high definition (HD) on the iPad and to take pictures. In the digital learning environment, multiple users can access a microscope at the same time using an iPad and thus see the same image. This is especially useful for substantive work and joint discussion of the microscope images in training. In addition, students can look into the networked microscopes in their classroom and see all microscope images at a glance. This allows them to evaluate the images of the other course participants, offer help, if necessary, and select images that can be displayed using a projector or Apple TV, for example.
The captured images including all metadata and a separate annotation layer, can easily be edited in Labscope and saved in ZEN-compatible .czi file format or in the space-saving .jpg format. Users can also monitor experiments from outside the lab through a wireless connection to the microscope – wherever they happen to be. Users can also share images, reports, and videos via email, social media or cloud services and save them directly to a Windows server by dragging and dropping them. This allows results to be discussed with colleagues in other labs or institutes. Labscope is available for free download in the Apple App Store.
Labscope communicates directly with AxioCam ERc 5s
The new microscope camera Axiocam ERc 5s takes high-quality images with 5.0 megapixels and is compatible with all currently available ZEISS stands. Users can use the microscope camera without attaching it to the software by saving images and videos directly to the SD card – or transferring the images with ZEISS ZEN software or Labscope live to a monitor or projector. In addition, a lens tube in which the camera is already integrated is available for the ZEISS routine microscope Primo Star.
---
---
---