Members Login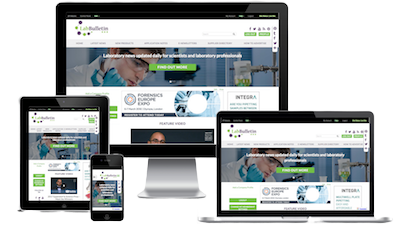 Monthly Newsletter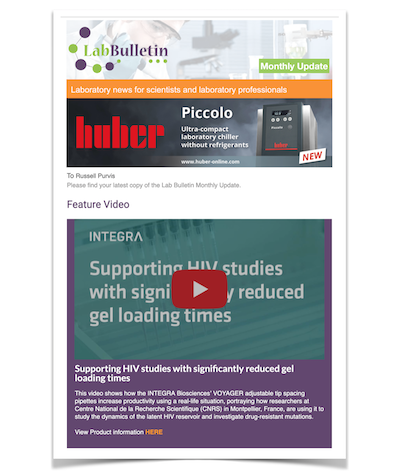 Special Offers and Promotions
Microscopy | Image Analysis
ZEISS Highlights Latest Materials Research Instruments at Materials Science & Technology (MS&T) 2016
publication date:
Oct 12, 2016
|
Visit Booth # 401 to see innovative imaging solutions for materials science applications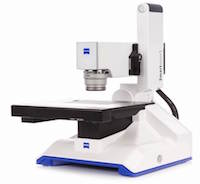 ZEISS announces they will be showcasing the latest microscopy innovations and advancements at Materials Science & Technology (MS&T) 2016, which will be held October 24-26, 2016 at the Salt Palace Convention Center, Salt Lake City, UT. On display at Booth #401 will be ZEISS Axio Observer.Z1m inverted microscope, ZEISS Axio Lab A.1 MAT manual routine microscope for materials, ZEISS Smartzoom 5 digital microscope, and ZEISS Stemi 508 stereo microscope. Visitors to the booth can also view a video on EVO MA with SmartSEM touch, which combines high definition Scanning Electron Microscopy with an intuitive user-friendly experience.
Drop by the booth to see ZEISS Axio Observer.Z1m inverted microscope platform, which has been specially designed for investigation, development and analysis of materials. This fully motorized stand expands the performance capabilities by motorized focusing (z control), ACR, TFT display and docking station. The ultimate in operating convenience, flexibility and reproducibility available to materials microscopy, ZEISS Axio Observer.Z1m is the perfect platform for automated scanning and imaging of non-metallic inclusions in steel. ZEISS Axio Observer offers all relevant contrasting techniques in transmitted and reflected light, including brightfield, darkfield, polarization, fluorescence in reflected light, and other innovative contrast methods.
Also on display is ZEISS Axio Lab A.1 MAT manual routine microscope for materials, which provides reliable microstructure and material defect analysis for a broad range of applications, with high sample throughput in metallography. With TÜV certified ergonomics for maximum comfort and relaxed working conditions, ZEISS Axio Lab A.1 MAT features controls that are ergonomically positioned and encased in soft-touch material.
The Smartzoom 5 digital microscope to be exhibited is ideal for quality control and quality assurance applications and is also an excellent choice for conducting failure analyses. Quick and easy to set up, the Smartzoom 5 is fully automated and equipped with dedicated quality assurance and quality control components. Its simple operation means even untrained users can produce excellent results.
Drop by the booth to see the ZEISS Stemi 508 Greenough-type stereo microscope, which is equipped with apochromatic optics and designed for heavy workloads. The compact, reliable Stemi 508 is great for acquiring images of outstanding image contrast and color accuracy. With the large object field (up to 36 millimeters (mm)), users always keep the overview of their sample. Add interchangeable optics and observe an area of up to 122 mm. Stemi 508 offers better ergonomics than any other Greenough-type stereo microscope: The low viewing angle of 35° lets users retain a relaxed posture even after hours of work.
---
---