Members Login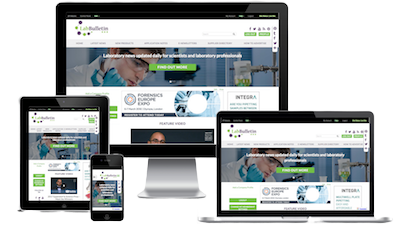 Monthly Newsletter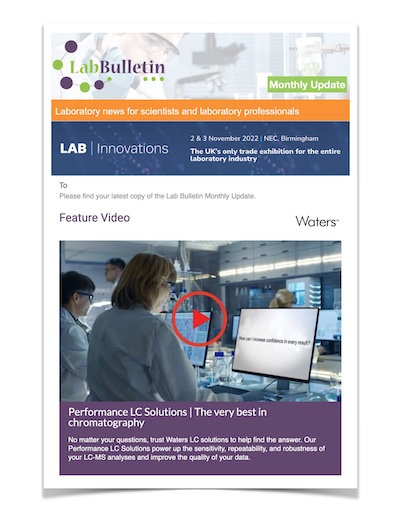 Special Offers and Promotions
Microscopy | Image Analysis
Wyatt Technology to Showcase First Refractive Index Detector for UHPLC at PITTCON 2013

Wyatt Technology Corporation, the world leader in absolute macromolecular characterization instrumentation and software, today announces that it will be showcasing its innovative new RI detector, the Optilab UT-rEX, at PITTCON 2013
The Optilab UT-rEX is the first RI detector of its kind, specifically designed for use with UHPLC systems using columns packed with small beads. Wyatt Technology will exhibit the Optilab UT-rEX on booth #2133 at PITTCON 2013, Philadelphia, PA, March 17- 21, 2013.
The Optilab UT-rEX uses a combination of miniaturized components and cutting-edge semiconductor photodiode technology as well as proprietary computer algorithms and presents a host of instrument firsts.
Besides UV, mass spectrometry and evaporative light scattering, there has been no RI detector available for UHPLC applications until now. The linearity of the instrument over a wide range, coupled with its sensitivity to samples that are not UV active, make it an exciting addition to UHPLC.
Due to the extremely small volumes of UHPLC, the dead volume for the instrument is <1.5µl as compared to 10-20 µl for other RI detectors. As a result, the UT-rEX also offers superior resolution which will not be compromised. In addition to the instrument having no range or gain setting, the full range of instrument detection is always present and the full sensitivity exists over the entire range. The small flow cell and proprietary temperature regulation enable stable RI baselines and RIS signals which further enhance the detector's sensitivity.
The Optilab UT-rEX can be operated below ambient temperatures as easily as above ambient. No hassle temperature control can be programmed down to 4°C or as high as 50°C. The Optilab UT-rEX is compatible with all UHPLC systems.
To learn more about Wyatt Technology's Optilab UT-rEX and its capabilities, please visit booth #2133 at PITTCON 2013. Alternatively please visit www.wyatt.com or email info@wyatt.com.
---
About Wyatt
Based in Santa Barbara, California, Wyatt Technology is the world's leading provider of instruments for absolute macromolecular characterization. With over 40 years' experience developing multi-angle light scattering detectors, working with customers in the biotechnology, chemical, petrochemical, pharmaceutical, academic and government arenas, Wyatt prides itself on its entrepreneurial spirit, and the uniqueness of its offerings. The Company's groundbreaking technology and uncompromising levels of customer care make Wyatt the global hallmark in its field.
---
---