Members Login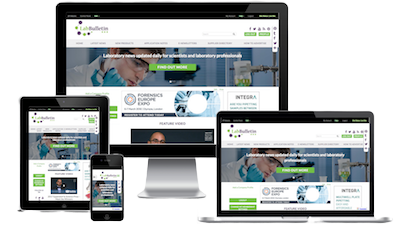 Monthly Newsletter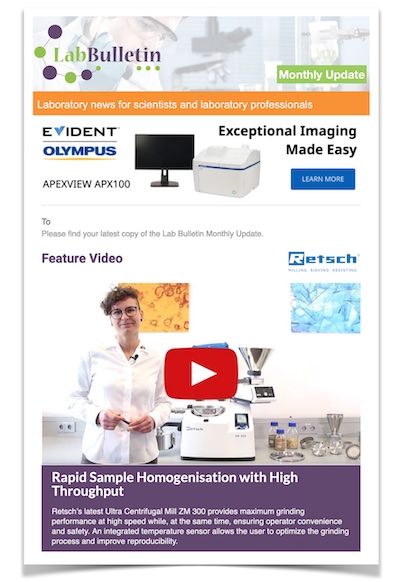 Special Offers and Promotions
Microscopy | Image Analysis
Wyatt Technology Specialists to Present Expert Seminar and Poster at WCBP 2014
publication date:
Feb 6, 2014
|
author/source:
The Scott Partnership

Wyatt Technology Corporation, the world leader in absolute macromolecular characterization instrumentation and software, presented on innovative light scattering techniques at WCBP 2014.
The 18th Symposium on the Interface of Regulatory and Analytical Sciences for Biotechnology Health Products provides a forum for discussing the latest bioanalytical methods and their practical application to biotechnology, pharmaceuticals and other health-related products.
Dr. Daniel Some, Director of Marketing and Principal Scientist at Wyatt Technology hosted a seminar entitled "Molar mass, size and interactions: light scattering tools for essential biophysical characterization." From aggregates to conjugates, light scattering detectors combine with a variety of sample delivery systems to provide a comprehensive suite of biophysical characterization tools. This talk will include a detailed overview and examples of the tasks relevant to well-characterized biopharmaceuticals that may be accomplished with these tools.
The characterization of therapeutic protein formulations is essential for the development of novel biopharmaceuticals. In particular, solution viscosity and colloidal stability may be adversely impacted by attractive self-interactions among protein molecules. Focusing on high protein concentrations, a poster authored by Dr. Sophia Kenrick, Applications Scientist at Wyatt Technology and Dr. Dan Some will highlight a study that quantified affinity and stoichiometry of self-association for several monoclonal antibody formulations using composition-gradient multi-angle light scattering (CG-MALS), automated by the Wyatt Calypso®. Entitled "Quantifying the Effect of Self-Interactions on Solution Viscosity at High Protein Concentrations" the poster demonstrates how antibodies exhibiting only repulsive interactions resulted in formulations with lower viscosity than those exhibiting attractive interactions.
Geofrey Wyatt, President of Wyatt Technology, comments, "WCBP is an excellent symposium where state-of-the-art innovations as well as conventional technologies addressing research and routine testing applications are highlighted. We are excited to be highlighting our light scattering techniques and instrumental advances that can be used for product characterization, process development, in-process analysis and validation of release and stability testing."
---
more news about Wyatt at WCBP 2014
---
About Wyatt
Based in Santa Barbara, California, Wyatt Technology is the world's leading provider of instruments for absolute macromolecular and nanoparticle characterization. With over 40 years' experience developing multi-angle light scattering detectors, working with customers in the biotechnology, chemical, petrochemical, pharmaceutical, academic and government arenas, Wyatt prides itself on its entrepreneurial spirit, and the uniqueness of its offerings. The Company's groundbreaking technology and uncompromising levels of customer care make Wyatt the global hallmark in its field.
---
---
---