Members Login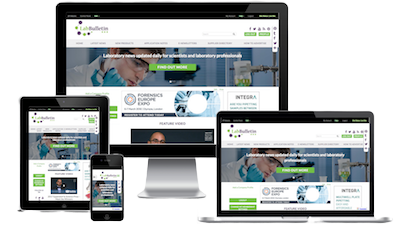 Monthly Newsletter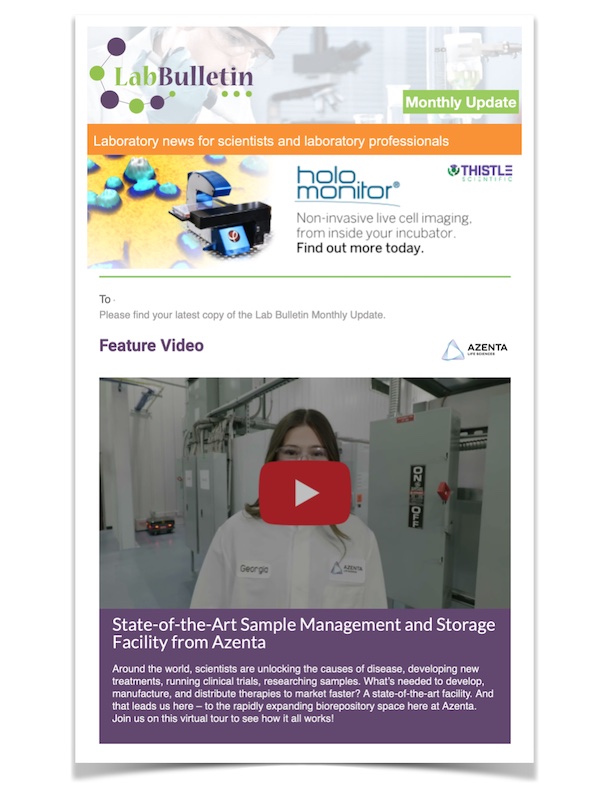 Microscopy | Image Analysis
IT Solutions and Laboratory Automation
Freeslate and Wyatt Technology to Present Automated Biologics Formulation and Stability Studies Incorporating Dynamic Light Scattering
publication date:
Sep 8, 2014
|
author/source:
Wyatt Technology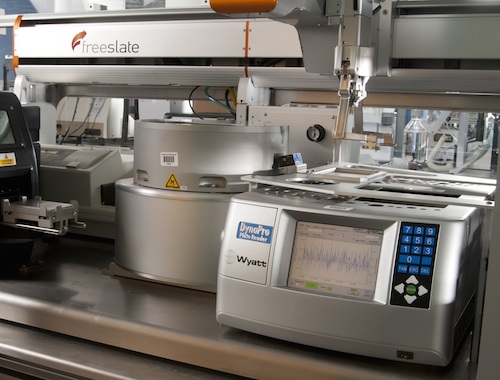 Benefits of integrated formulation preparation and analytics for the development of biotherapeutics to be demonstrated in webinar sponsored by Freeslate
Wyatt Technology Corporation, the world leader in instrumentation for characterization of macromolecules and nanoparticles, is pleased to announce co-presentation of a webinar in partnership with Freeslate. Covering the "Application of Automation for Biologics Formulation Preparation and Stability Studies" and sponsored by Freeslate, the leading provider of high throughput research solutions for biopharmaceutical development, the webinar will take place on September 9, 2014 at 11:00 AM EST/ 4pm GMT.
Due to the inherent instability of proteins and their tendency to aggregate under certain thermal and chemical conditions, screening and stability studies are an essential part of the development process for biologic formulations. However, the time and resources associated with manual processes often restrict the number of formulations that can be screened. By automating formulation preparation, screening and stability studies companies can increase their productivity and throughput without the need for additional resources as well as broadening the formulation design space.
Russell Burge, Ph.D., Applications Scientist at Freeslate, will present Freeslate's Biologics Formulation System (BFS), an integrated workspace system that performs fully automated formulation preparation, screening and stability studies for the development of biotherapeutics. The system supports a number of analytical tools, including Wyatt Technology's DynaPro® Plate Reader II. Daniel Some, Ph.D., Principal Scientist at Wyatt, will introduce dynamic light scattering (DLS) as implemented in the DynaPro to quantify molecular size and aggregation state, assess aggregation propensity and determine formulation viscosity. When integrated with the Freeslate BFS, the temperature ramps and aggregation data provided by the DynaPro enable researchers to test more formulations, more rapidly, compared to manual operations, leading to greater productivity and confidence in the results.
Dr. Some, who also serves as Director of Marketing at Wyatt Technology, explained:
"Optimization of the biologic drug formulation process is a key consideration for biopharmaceutical companies who invest significant resources in preclinical drug development. The integration of the DynaPro Plate Reader II with the Freeslate BFS enables researchers to dramatically increase the throughput and design space of their analyses. By providing comprehensive, automated testing over a range of conditions in minimal time, the Freeslate BFS combined with the DynaPro successfully meets the needs of our customers who are looking for a solution to the challenges associated with the development of safe, stable and effective biologic formulations. This webinar will provide a great opportunity to discover the latest developments in the automation of biologics formulation screening and stability studies."
The DynaPro® Plate Reader II is capable of running automated high throughput screening analyses to characterize protein formulations in standard 96, 384 or 1,536 microwell plates, under multiple conditions in a significantly reduced timeframe. The onset points of aggregation or melting may be obtained in the DynaPro via temperature ramps or chemical denaturing, making the DynaPro DLS plate reader the ultimate tool for developability and formulation screening for biotherapeutics.
---
---
more news from wyatt technology
---