Members Login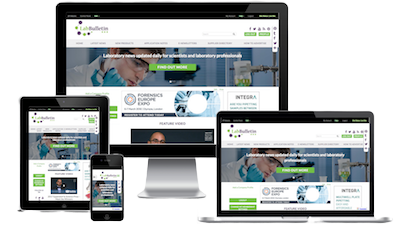 Monthly Newsletter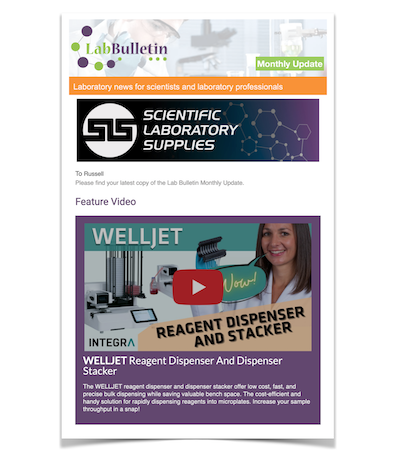 Special Offers and Promotions
Microscopy | Image Analysis
Wyatt Technology Instrumentation Used by Medical Research Council to Perform Breakthrough Research
Wyatt Technology Instrumentation Employed by the Medical Research Council to Perform Breakthrough Research into Human Health and Disease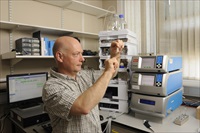 Wyatt Technology Corporation, the world leader in absolute macromolecular characterization instrumentation and software, today announced that its technology is being used by the Medical Research Council (MRC) Laboratory of Molecular Biology (LMB) to make advancements in tackling specific problems in human health and disease such as understanding different biophysical processes, including mechanisms of viral diseases and immunity. Due to the vital research conducted within the LMB, best in class instrumentation was required to characterize proteins in terms of their mass, levels of association and physical properties in an accurate and reliable manner.
The research institute adopted light scattering instrumentation as part of its goal to equip its facilities with cutting-edge tools for research and thereby use the knowledge obtained to tackle specific problems in human health and disease, such as immunity to the common cold, AIDS, 'winter vomiting' and gastroenteritis. The research extends from structural studies of individual macromolecules through their interactions and beyond to the functioning of subcellular systems, cells and multicellular systems in whole organisms Simple parameters measured on molecules in solution are often fundamental to any structural biology initiative.
At the MRC, scientists are working to advance the understanding of biological processes at the molecular level, providing the knowledge needed to solve key problems in human health. Light scattering techniques comprise a robust toolkit for comprehensive characterization of aggregation phenomena in protein formulations, which can be utilized to help advance research into disease. Multi-angle light scattering enables accurate molar mass measurements without reference to standards or assumptions about molecular diffusion, providing additional information.
Dr. Chris Johnson, Senior Investigator Scientist at the LMB explains: "After viewing a demonstration of Wyatt Technology size exclusion chromatography-multi-angle light scattering (SEC-MALS) with online Dynamic Light Scattering (DLS) instrumentation and trialing the company's field flow fractionation (FFF) technology, we were impressed by the quality of the instrumentation, the quality of the data and the knowledge and helpfulness of the Wyatt Technology team."
The technology, which includes the Wyatt's Eclipse FFF system, Optilab online refractive index (RI) detector and DAWN HELEOS with online DLS, is based in the biophysics facilities, which support and collaborate in breakthrough research to solve unanswered questions in structural biology. This research can lead to potential applications in human health, requiring high quality instrumentation.
---
---
About Wyatt
Based in Santa Barbara, California, Wyatt Technology is the world's leading provider of instruments for absolute macromolecular and nanoparticle characterization. With over 40 years' experience developing multi-angle light scattering detectors, working with customers in the biotechnology, chemical, petrochemical, pharmaceutical, academic and government arenas, Wyatt prides itself on its entrepreneurial spirit, and the uniqueness of its offerings. The Company's groundbreaking technology and uncompromising levels of customer care make Wyatt the global hallmark in its field.
---
---
---