Members Login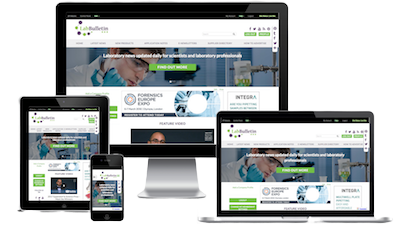 Monthly Newsletter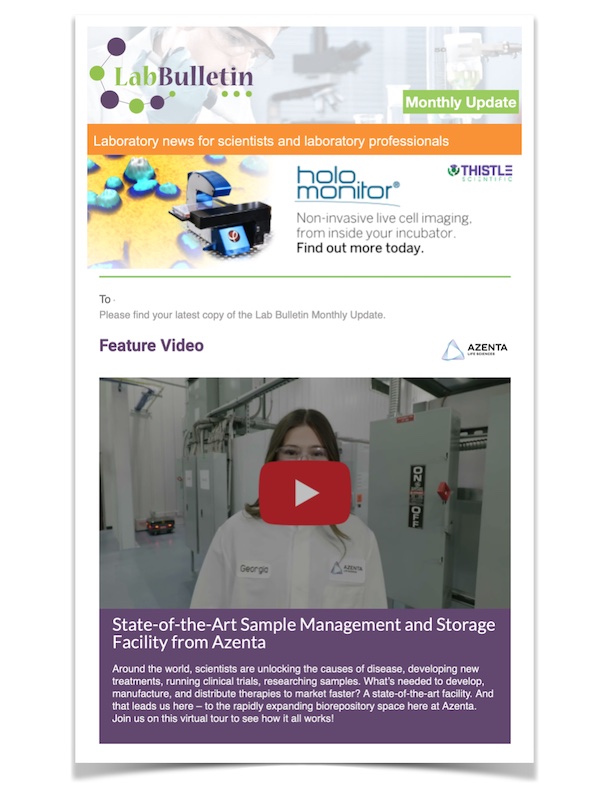 Microscopy | Image Analysis
IT Solutions and Laboratory Automation
Wyatt Technology Recognized Among Top 15 Advances by The Analytical Scientist
publication date:
Jan 27, 2014
|
author/source:
Wyatt Technology

Wyatt Technology Corporation, the world leader in absolute macromolecular characterization instrumentation and software, announces that it has been ranked among the winners of The Analytical Scientist's 2013 Innovation Awards (TASIAs).
Honored is Wyatt's Optilab UT-rEX, the first refractive index detector of its kind for UHPLC systems. The innovative Optilab UT-rEX uses a combination of miniaturized components, cutting-edge semiconductor photodiode technology and proprietary computer algorithms to enable it to be added to any UHPLC system.
The TASIAs recognize products that enhance preparation, separation, identification or quantitation and contribute to making the world safer and the diagnosis of disease more effective. Nominations were open to readers of The Analytical Scientist and selected by a panel of independent expert judges. Wyatt was named #14 on the top 100 list of companies.
The Optilab UT-rEX is specifically designed for use with UHPLC systems using columns packed with small beads. Building on technology introduced in 2009, the Optilab UT-rEX improves sensitivity, stability and temperature range. It can be operated either stand-alone, as the sole on-line detector downstream of a UHPLC column, or in combination with another detector such as UV/Vis absorption.
Geofrey Wyatt, President of Wyatt Technology, comments, "We are delighted to have been recognized among the top 15 advances in analytical instruments launched in 2013. Besides UV, mass spectrometry and evaporative light scattering, there has been no RI detector available for UHPLC applications until now. Recognizing the need for an on-line UHPLC RI detector, we have developed the first such instrument – the Optilab UT- rEX; with no other RI detector providing the same combination of range and sensitivity required for this analysis. Ultimately, the UT-rEX improves resolution, and saves samples and solvent."
The UT-rEX meets the needs of UHPLC thanks to greatly reducing band broadening, maintaining the narrow peak widths characteristic of UHPLC, as well as incorporating a higher data rate to accommodate the combination of narrow peaks and high flow rate; in addition to the same UT-rEX photodiode array technology and temperature regulation as the T-rEX. The temperature regulation capabilities of the UT-rEX – unlike just about every other RI detector, allow control of the flow path temperature above and below ambient, providing an unrivalled dynamic range while matching the sensitivity of all other RI detectors.
---
---
About Wyatt
Based in Santa Barbara, California, Wyatt Technology is the world's leading provider of instruments for absolute macromolecular and nanoparticle characterization. With over 40 years' experience developing multi-angle light scattering detectors, working with customers in the biotechnology, chemical, petrochemical, pharmaceutical, academic and government arenas, Wyatt prides itself on its entrepreneurial spirit, and the uniqueness of its offerings. The Company's groundbreaking technology and uncompromising levels of customer care make Wyatt the global hallmark in its field.
---
---
---