Members Login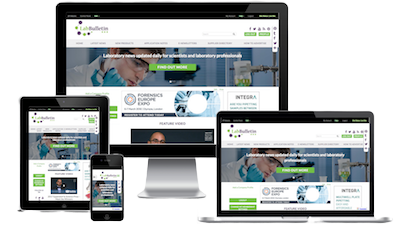 Monthly Newsletter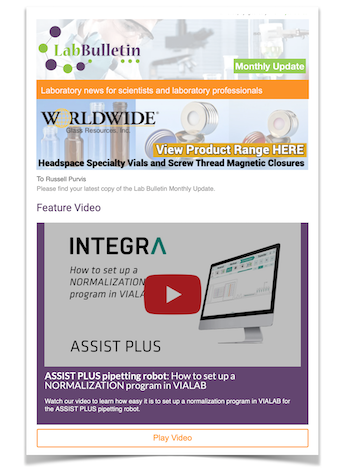 Special Offers and Promotions
Microscopy | Image Analysis
Quotient Bioresearch sparks debate on bioanalysis

The challenges and solutions for the bioanalysis industry were top of the agenda for last week's exclusive bioanalysis seminar organised by Quotient Bioresearch in Munich, Germany.
The seminar was attended by representatives from pharmaceutical and biotechnology organisations across Europe and featured debates and panel discussions from leading industry speakers on new techniques and hot topics including the latest industry guidelines.
Richard Houghton, Principal Scientist for Bioanalytical Sciences at Quotient Bioresearch, opened the seminar with a discussion on the validation of DBS methods for use in regulated bioanalysis. He highlighted the advantages and disadvantages of DBS and talked about the relevant regulatory considerations addressing several specific issues including blood spot volume and haematocrit assessment.
"Interest in the use of DBS continues but harmonisation in the approach to validation of method is required," explained Richard. "There is a real concern that the regulatory authorities will not accept the data and the European Bioanalytical Forum (EBF) is bringing together a topic team to discuss how to take the technique forward."
The seminar also featured a senior level speaker from a leading pharmaceutical company who is actively involved in the EBF and led a very interesting discussion of new and emerging guidelines for method validation. Other contributors included Sigma-Aldrich, looking at mobile phase considerations for analysis of peptides and proteins with LC-MS and Waters, focusing on the application of an integrated microfluidic device for the high sensitivity analysis of pharmaceutical and endogenous compounds in biological fluids.
Richard added: "The debates and discussions which took place at the seminar and the level of interaction from the delegates were far better than we anticipated and resulted in a very valuable seminar for all those who attended.
"This is the first seminar we have hosted in mainland Europe and from the response we're already making plans for another."
Quotient's next seminar will be held at the Fordham, Cambridgeshire, UK site on 5th October 2011, further details will be available on the website soon.
For further information about Quotient Bioresearch Ltd. visit the website at
www.quotientbioresearch.com/bioanalytical-sciences
or for copies of the seminar presentations email
info@quotientbioresearch.com
.