Members Login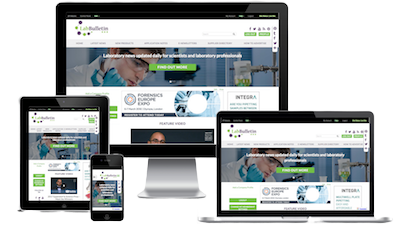 Monthly Newsletter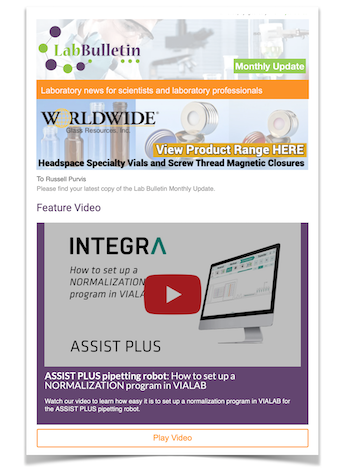 Special Offers and Promotions
Microscopy | Image Analysis
Quotient Bioresearch Investment in Bioanalytical Facility

Quotient Bioresearch ("Quotient"), the leading provider of early stage and specialist drug development services, has today announced the completion of a £1.5m expansion to its Fordham, Cambridgeshire site
The building work took place over the summer and included a new bioanalytical facility with a capacity for 30 mass spectrometers and new laboratories for immunoassay and cell-based work with biopharmaceuticals and biomarkers. The expansion is in response to an increase in demand for Quotient's services in this area.
Dr Steve Pleasance, Managing Director of Bioanalytical Sciences at Quotient commented: "Our new facilities at Fordham will assist the continued growth of our services, supporting our customers in taking new and innovative approaches. I'd like to thank all those involved in delivering the project on time and on budget. This is a big step forward for Quotient and we're all very excited about how it will expand our offering to our clients."
Steve added: "The size and scope of this investment shows just how ambitious Quotient is. The laboratories at Fordham are one of the world's most extensive bioanalytical facilities, with services spanning biomarkers, small molecules, biopharmaceuticals and antimicrobials. Quotient has built a broad and innovative service portfolio, principally targeted at the early stages of drug development. We look forward to showing off this exciting new facility to our clients."
Visitors to Quotient's Fordham site will not have to wait long to tour the new facility. The company is hosting its Autumn Seminar on Biomarkers and Decision-Making in Drug Development, which will take place on 4th October. As well as featuring internationally-renowned guest speakers, the seminar will showcase recent case studies illustrating how biomarkers are helping make critical decisions in the development of both small molecule and biopharmaceutical drugs.
For further information about Quotient's services visit
www.quotientbioresearch.com