Members Login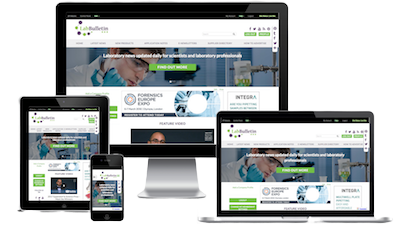 Monthly Newsletter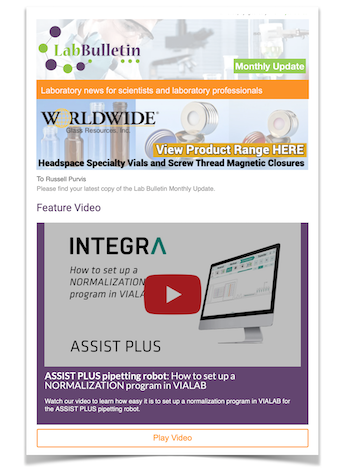 Special Offers and Promotions
Microscopy | Image Analysis
Quotient Bioresearch looks to new horizons at the 5th EBF Open Symposium
Quotient Bioresearch is preparing to head to Barcelona to deliver five presentations and present two posters at the prestigious European Bioanalysis Forum (EBF) Open Symposium, taking place on November 14th to 16th

With the recent £1.5m expansion to its bioanalytical facility in Cambridgeshire, UK, the forthcoming EBF Symposium provides a perfect opportunity for Quotient scientists to exchange ideas with peers in the broader bioanalytical community.
Presentations and posters from Quotient Bioresearch include:
Dr Richard Kay is presenting Development of an Immunoprecipitation and LC-MS/MS based Method for Quantifying the 105 kDa Recombinant Protein SXN101959 in Plasma as a poster and a presentation on November 14th at 16:30
Dr Zoe Cobb is presenting in the Micro sampling I - Updates on DBS breakout session on, Homogeneity and Stability: The Results on November 15th at 09:10
Dr Clare Kingsley has two presentations looking at Analytical Strategies for PK and Immunogenicity Testing for a Novel Recombinant Biopharmaceutical on November 15th at 12:00 and Development and Validation of Neutralising Anti-Drug Antibody (Nabs) assays on November 15th at 14:55
David Neville is presenting Right Brain thinking in a Left Brain environment; Troubleshooting Bioanalytical Methods on November 16th at 09:00
The team will present a second poster on: Making Glucagon Work as a Biomarker
Dr Steve Pleasance, Managing Director of Bioanalytical Sciences at Quotient Bioresearch, said: "The EBF Open Symposium is the key industry event on our calendar and to have so many presentations and posters being featured is testament to the fantastic work the team has carried out in collaboration with our clients this year. We have some great research and results to share with our industry colleagues, and I'm looking forward to hearing their feedback.
"The focus of the symposium – Old Battles, New Horizons – is very apt for us as Quotient has a very exciting time ahead; our newly expanded facility, ongoing projects and new services are really setting us apart."
To find out more about Quotient's services chat to the team at stand C1 during the EBF Open Symposium or visit the website at
www.quotientbioresearch.com