Members Login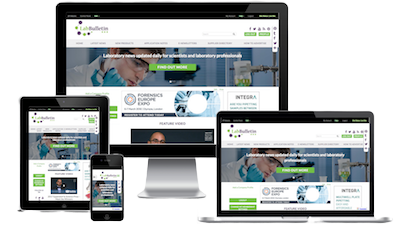 Monthly Newsletter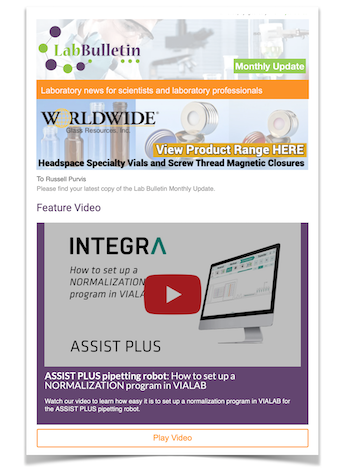 Special Offers and Promotions
Microscopy | Image Analysis
Quotient Bioresearch Expands its Molecular Biology Services
Quotient Bioresearch (Quotient), a leading provider of early stage and specialist drug development services, has today announced a significant expansion to its molecular biology service offering.

This service arose from the microbiology group at Quotient (formerly GR Micro), with more than 13 years' experience in molecular characterisation, to support the development of nti-infectives. The integration of microbiology within Quotient's bioanalytical, biomarker and central lab services in 2007 and subsequent investment has broadened the molecular offering available to customers. Synergy with the chemistry, metabolism and clinical services offered by Quotient further enhances the scientific expertise available to help customers through the regulatory process and bring products to market.
With the increasing demand for pharmacogenomic stratification of subjects prior to clinical trial enrolment, Quotient has established Real-Time PCR to support screening of subjects. Building on their existing Real-Time PCR instrumentation, Quotient has invested in the latest 384-well format, instrument from Life Technologies, the ViiA7
TM
, to support this strategic move.
John Blackman Northwood, Principal Scientist at Quotient, commented: "We are in the fortunate position to be able to offer value added molecular biology services within a GLP facility and therefore support both preclinical and clinical development. Our molecular work dovetails with our gene expression work in metabolism, subject stratification in clinical and biomarker analysis in bioanalysis to create a broader range of services for our clients".
Supported by the latest mass spectrometry and immunochemistry technologies, a full range of microbiology services, central lab services and now high-throughput Real-Time PCR instrumentation, Quotient's team offers in-depth expertise spanning small molecules, biopharmaceuticals, antimicrobials and molecular biology.
For further information about Quotient's molecular biology services
click here