Members Login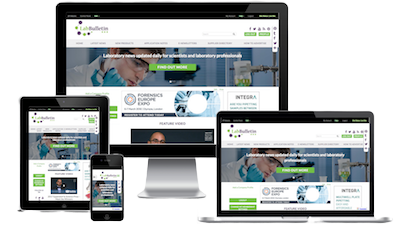 Monthly Newsletter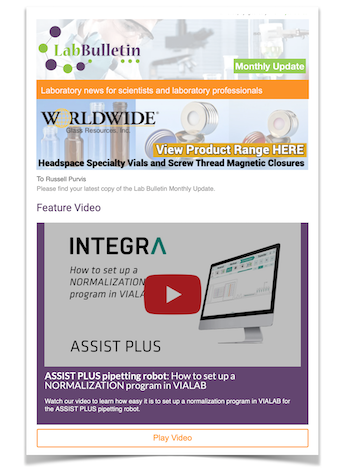 Special Offers and Promotions
Microscopy | Image Analysis
Quotient discusses Biomarkers and Decision-Making in Drug Development
Earlier this month, over 40 delegates gathered at Quotient Bioresearch's Bioanalytical Sciences facility in Cambridgeshire for its annual Autumn Seminar

This year's seminar, entitled "Biomarkers and Decision-Making in Drug Development", included presentations from industry leaders from Biotechnology and Pharmaceutical companies, leading academics in the field and case studies by Quotient scientists.
Dr Phillip Monk from Synairgen presented on the use of lung antiviral and blood biomarkers to support the development of inhaled interferon beta for the treatment of asthma, Justine Maltby from AstraZeneca discussed the important pre-analytical considerations in clinical biomarker sample analysis, whilst Dr Roelof Mol gave an overview of recent experiences with biomarkers in prostate cancer drug development projects at Astellas. In the final presentation, Prof. Colin Creaser from Loughborough University gave an overview of possible strategies for the discovery of new biomarkers using mass spectrometry and bioinformatics.
At the end of the seminar, Dr Lloyd Stephens from Quotient Clinical chaired a Q&A panel discussion, which reinforced the main theme of the day; the increasing use of biomarkers to make better decisions in drug development. There was also some lively debate on method validation strategy and the criteria used to select the most appropriate "fit for purpose" approach.
Dr Steve Pleasance, managing director for Bioanalytical Sciences at Quotient Bioresearch, commented: "Our Annual Seminar has become a key diary date for the industry. It provides a great opportunity to network and discuss the hot topics and challenges we face in drug development. We have received some excellent feedback and are already making plans for next year's seminar."
After the seminar delegates were invited to tour Quotient's recently expanded bioanalytical facility. The £1.5m expansion work took place over the summer and now boasts capacity for 30 mass spectrometers and new laboratories for immunoassay and cell-based work with biopharmaceuticals and biomarkers.
For more about Quotient Bioresearch visit
www.quotientbioresearch.com