Members Login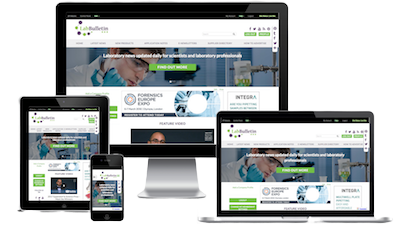 Monthly Newsletter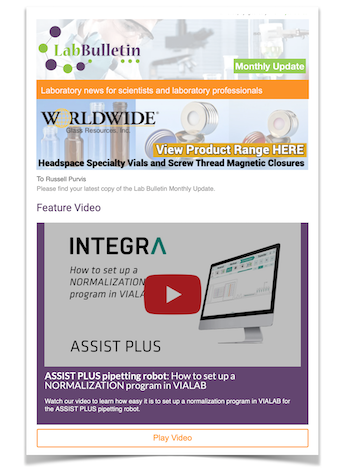 Special Offers and Promotions
Microscopy | Image Analysis
Quotient Bioresearch Presents Comprehensive Drug Development Capabilities via New Company Website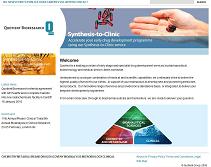 Quotient Bioresearch ("Quotient"), a leading provider of early stage and specialist drug development services to pharmaceutical, biotechnology and medical device clients worldwide, announces the launch of its new company website, www.quotientbioresearch.com. The new website highlights the company's key focus areas of Chemistry and Metabolism, Clinical and Bioanalytical Sciences and provides visitors with a wealth of information on Quotient's innovative range of service capabilities for advancing drug development.
Quotient Bioresearch partners its clients with a unique offering of leading-edge technologies and services for all stages of early drug development which results in reduced timelines, complexity and costs. Quotient is uniquely placed to offer its clients significant benefits via a range of innovative services including 14C labelling, metabolism studies, Phase I/IIa clinical drug development and bioanalysis for small and large molecules.
Quotient's Chairman and Chief Executive Officer Paul Cowan commented, "We are delighted to announce the launch of our new website which highlights Quotient's unique capabilities and scientific expertise across our focussed service areas. The site provides our clients with an in-depth understanding of how Quotient Bioresearch is uniquely positioned to offer services on a standalone basis or within an integrated bespoke development programme that simplifies the development process and offers reduced timelines and costs."
The new website contains comprehensive information on a number of integrated service offerings that are completely unique to Quotient Bioresearch. Quotient's innovative Synthesis-to-ClinicTM capability is a seamless service from the synthesis of a compound into the clinic for pharmaceutical and biotechnology clients engaged in studies containing radiolabelled compounds. This integrated service simplifies the procurement of regulatory and non-regulatory studies, resulting in shorter development times and efficiencies.
The company's unique Translational PharmaceuticsTM capability is also highlighted on the website. Translational Pharmaceutics is an integrated formulation development, drug product manufacturing and clinical testing platform which increases the efficiency and precision with which an optimised oral drug product can be identified for further development, resulting in significantly reduced development timelines and associated cost savings.
To learn more about how Quotient can add value to your development programmes please call +44 (0)1638 720 500,or visit www.quotientbioresearch.com