Members Login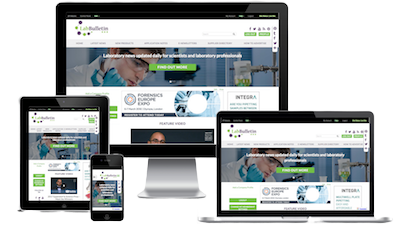 Monthly Newsletter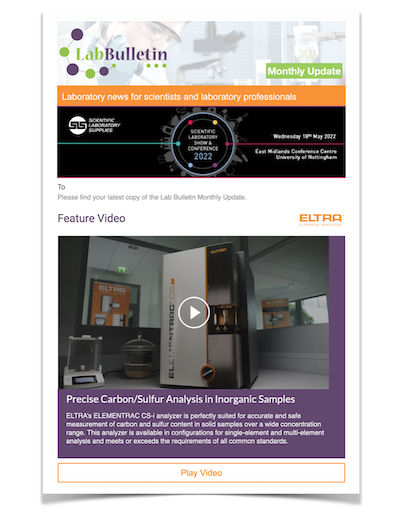 Special Offers and Promotions
Microscopy | Image Analysis
OGT Announces Major Role in Large Scale Diabetes Study

Oxford Gene Technology (OGT), provider of innovative clinical genetics and diagnostic solutions to advance molecular medicine, has today announced details of a major project with the University of Virginia Center for Public Health Genomics. In a groundbreaking study, Professor Stephen Rich, Director of the centre, will utilise OGT's GenefficiencyTM aCGH microarray screening service to investigate the relationship between genome structural variation and susceptibility to type 1 (T1) diabetes. Employing a unique array design developed from recent work exploring genome wide copy number variations (CNVs), the new study will utilise an extensive collection of over 10,000 patient samples in the hope of identifying CNVs associated with T1 diabetes. This will allow researchers to better predict disease susceptibility and highlight potential opportunities for therapeutic manipulation.
T1 diabetes results from the misregulation of blood sugar levels. Studies investigating the presence of single nucleotide polymorphisms (SNPs) have indentified more than 50 areas of the human genome associated with diabetes, although the data gathered so far fails to fully explain the inherited component of the disease. In a number of diseases, including autism and Crohn's disease, genomic variations affecting disease phenotypes have been associated with CNVs rather than SNPs, prompting this investigation by Professor Rich into the effect of CNVs on the incidence of T1 diabetes.
Professor Rich explained that in order to assess the genome variability of such a large sample collection: "We decided to utilise OGT's Genefficiency service to generate data from our samples following their very successful screening of 22,000 samples in 20 weeks for the Wellcome Trust Case Control Consortium CNV study." James Clough, OGT's Vice President of Clinical and Genomic Solutions added: "OGT has proven ability to handle large sample sets at high throughput, with a combination of rapid result generation and dependable data accuracy. We are extremely pleased to be working with Professor Rich in this study, which should help provide new insights into the genetic risk factors associated with T1 diabetes and may identify new therapeutic targets."
The study, funded by the National Institute of Diabetes, Digestive and Kidney Diseases, commences with a 1000 patient pilot study, followed by the wide scale characterisation of over 10,000 samples from affected sibling pair families, trios and case-control samples. This will allow the precise, genome-wide characterisation of markers associated with T1 diabetes.
Collaborators in the study include Matt Hurles' group at the Wellcome Trust Sanger Institute, John Todd's group at the University of Cambridge, and Vincent Plagnol at University College London. Professor Rich commented "This project is a true team effort and OGT are a major part of this. Their experience helps keep the project on track and they know what it takes to deliver high quality results."
For further information on OGT's products and services please visit www.ogt.co.uk.