Members Login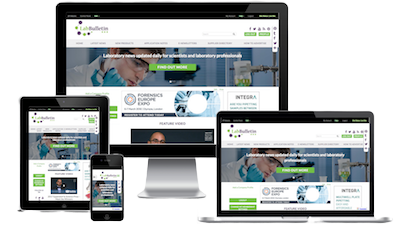 Monthly Newsletter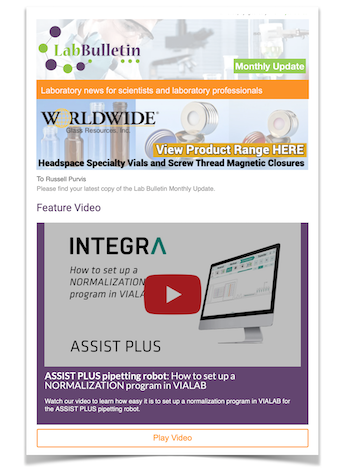 Special Offers and Promotions
Microscopy | Image Analysis
OGT announces new targeted next generation sequencing service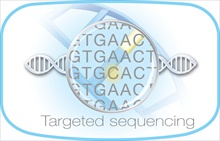 Oxford Gene Technology (OGT), provider of innovative clinical genetics and diagnostic solutions to advance molecular medicine, has today announced the release of its next generation targeted sequencing service. With an emphasis on flexibility, expert project design and advanced data analysis, the new offering takes advantage of OGT's high-quality processes and in-house bioinformatics experience to provide the most complete targeted sequencing solution available. This includes whole exome sequencing, as well as custom targeted sequencing of any genomic region of interest. OGT adds value at every stage of a project, from initial experiment design through to providing clear results. This new service makes it easy for all researchers to obtain the benefits of next generation sequencing (NGS), without the need for extensive technical knowledge, equipment or bioinformatics resource. By combining OGT's microarray capabilities and sequencing offering, OGT's Genefficiency
TM
Genomic Services now offer the most complete genomic research solution available.
OGT's Chief Executive Officer, Dr Mike Evans, commented: "We are very excited to add targeted sequencing to our established Genefficiency brand of genomic services. By going beyond the basic analysis routinely produced by most sequencing platforms and service providers, our new offering delivers clear, prioritised results that researchers can use immediately, without having to wade through vast numbers of raw sequence files. The availability of our custom targeted sequencing service further expands the possibilities available, allowing us to work with our clients to design the best approach to meet their specific needs."
The planning of an NGS experiment is a complex process, with many critical components to consider including protocol choice, library design, capture method, instrumentation and coverage. Optimisation of these steps is essential for generating accurate, insightful data. As a world leading provider of genomic services, OGT's expertise and dedication to quality control at every stage helps to ensure that each study yields meaningful, reliable results. At the centre of this approach is a commitment to understanding the specific project goals and delivering the optimal solution for successful results. This includes whole exome sequencing, as well as custom approaches using computationally enhanced capture probes designed to a user's specification by OGT experts.
The average NGS experiment generates several hundred megabases of sequence, which can be a serious obstacle to researchers in terms of data management, storage and analysis. To meet this challenge, OGT's in-house bioinformatics team perform all the standard alignment and quality control processing that maximises data quality, as well as additional intelligent filtering of the information, a feature unique to OGT's Genefficiency service. OGT's entry offering provides results as a user-friendly HTML report that places features such as insertions, deletions and single nucleotide polymorphisms into context.
This includes the identification of affected genes and proteins, possible disease associations and links to external databases. OGT's 'advanced' and 'expert' services provide an even greater depth of analysis, for instance multi-genome comparison; the exclusion of variants from a baseline genome; identification of variants shared by all affected samples; and bespoke meta- or focused-analysis.
For more information about OGT's new Genefficiency sequencing services visit
www.ogt.co.uk/gsOverview.asp
.