Members Login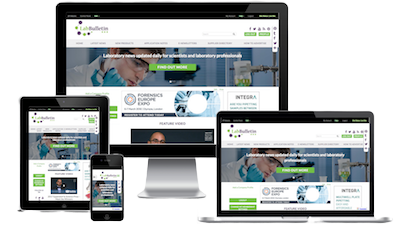 Monthly Newsletter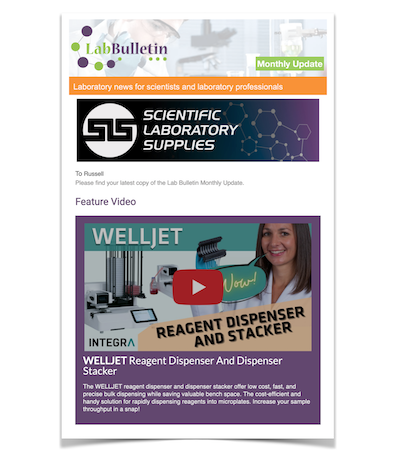 Special Offers and Promotions
Microscopy | Image Analysis
French Healthcare Equipment Event returns to London in July 2010
publication date:
Jun 2, 2010
|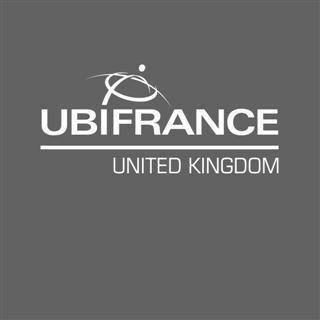 The French Trade Commission UBIFRANCE in London will present 10 innovative medical-device manufacturers at the biennial French Healthcare Equipment Event, which will take place in London on 7 July 2010. These French companies will meet senior purchasing managers from the NHS and seek to establish partnerships with distributors to supply their innovative products on the British market.
The French participants are looking to develop partnerships in the UK and will be available for one-to-one business meetings during the afternoon of the French Healthcare Equipment Event, which will take place at the Sofitel St James hotel (central London) on 7 July 2010, from 12.30pm.
Companies taking part are listed below; further information is available upon request.
Asklé Santé
Asklé Santé designs, manufactures and markets a comprehensive range of supports for the prevention and treatment of pressure ulcers. The company is active in the markets for both static and dynamic supports and offers an extensive range of mattresses, cushions and positioning accessories using foam, pneumatic cells, and alternating pressure.
For further information, please go to: www.askle.com

ATA Climatisation
ATA specialises in the air treatment of operating theatres and sensitive areas of hospitals. ATA develops and supplies innovative technical solutions that are specifically designed to meet the requirements of each client, in order to help fight cross-contamination and conform to increasingly stringent air-quality standards.
For further information, please go to: www.ataclimatisation.com
Dieau Edafim
Dieau Edafim has developed a new technology to ensure the perfect microbiological safety of water in point-of-use (POU) coolers. This innovative process eliminates pathogenic bacteria from drinking water without using any filters, chemical products or consumables. The technology has been developed for hospitals, care homes and other sensitive locations.
For further information, please go to: www.dieau-edafim.com
FB Medical
FB Medical specialises in disposable medical devices for vascular access. Since 1990, the company has been supplying therapeutic solutions for vascular surgery, oncology and digestive surgery. Its products are currently distributed in 30 countries worldwide and conform to the requirements of the 93/42/CEE European Directive. The company is also ISO 9001 - ISO 13485-certified.
For further information, please go to: www.fbmedical.fr
Felt

Felt is a leading supplier of wet wipes and other hygiene products. The company manufactures under its own brand names (Aseptonet and Hygie'Net), as well as under private label. Felt offers products that include hand gels, wipes in canisters, flow packs, refills, sprays, jugs, bed baths and wet mitts for use in disinfection, incontinence/body wash, professional cleaning and cosmetics.

For further information, please go to: www.felt.fr

FIM Medical

FIM Medical is an innovative designer and manufacturer of medical devices for preventive medicine. FIM is now launching its products on the British market, including vision testers, audiometers, spirometers and filters. The company is currently looking for a British distributor for its state-of-the-art vision tester and audiometer.

For further information, please go to: www.fim-medical.com
Gyneas
Gyneas Laboratories specialises in obstetrics and gynaecology, providing a wide range of products to both hospitals/clinics and distributors. The company has an annual growth rate of 30% in France, with a rise of 10% in export sales. Gyneas' range of products includes the icup, a single-use sterile vacuum extractor which ensures greater safety for mother and baby.
For further information, please go to: www.gyneas.com
Segetex
Segetex is a manufacturer and distributor of non-woven disposable products for hospitals, including high-quality products for patient comfort and hygiene; products offering protection in operating theatres; and single-use bedding for emergency services and dialysis. The company invests significantly in R&D to develop new materials and products.
For further information, please go to: www.segetex.com
SuperSonic Imagine
SuperSonic Imagine has developed the Aixplorer®, an innovative ultrasound system with an entirely software-based architecture known as SonicSoftwareTM, which allows for great speed, accuracy and flexibility. SonicSoftwareTM supports MultiWaveTM Technology, which uses two waves to better characterise tissue.
For further information, please go to: www.supersonicimagine.fr

Sterlab
Sterlab specialises in medical devices for hospital sterilisation procedures. The company's Wi Scan System® is a routine loaded electronic probe in a sterilisation package, which transfers data acquired during the sterilisation cycle and allows immediate and user-friendly reading and archiving. An electronic Bowie and Dick test uses the same reader and software.
For more information: www.sterlab.com
About the French Trade Commission
The Trade Commission of the French Embassy in London promotes trade development between France and the UK by offering a range of services to French companies. The Healthcare and Biotechnology Department organises B2B events in the form of conferences and networking opportunities, mainly in London.
The French Healthcare Equipment Event will take place at the Sofitel St James hotel in London on 7 July 2010. British distributors are invited to attend a networking lunch and B2B meetings with French companies from 12.30pm.
For further information, you can get directly in contact with Ms Arkle, Senior Trade Adviser, Healthcare and Biotechnology Department at the French Trade Commission UBIFRANCE in London. Tel: +44 (0)20 7024 3619 (direct line), Email: judith.arkle@ubifrance.fr or for please visit www.ubifrance.com/uk