Members Login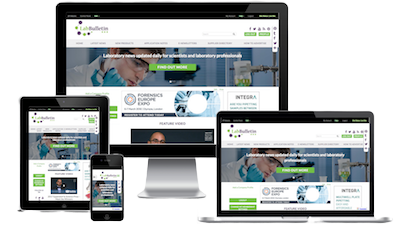 Monthly Newsletter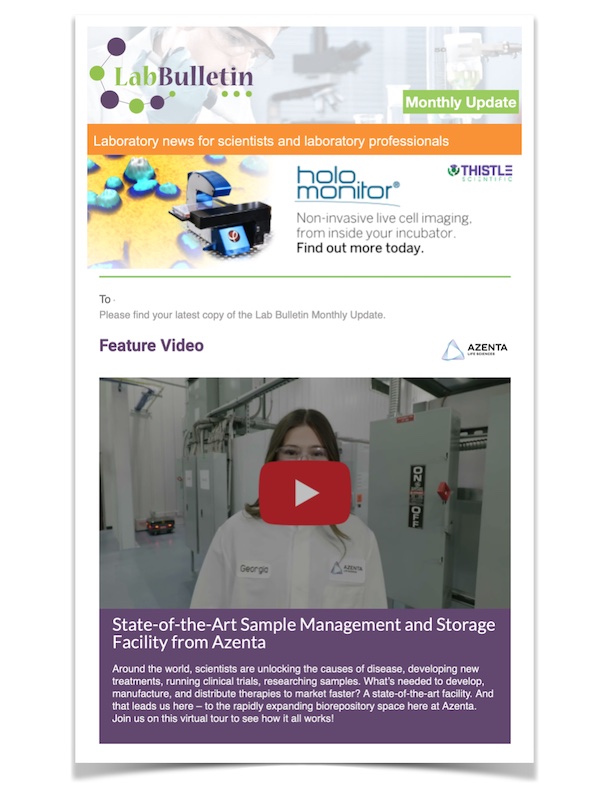 Microscopy | Image Analysis
IT Solutions and Laboratory Automation
European Lab Automation 2013

SELECTBIO is delighted to announce that the European Lab Automation (ELA) 2013 Conference and Tradeshow will open its doors from 6 June.
A two day, five conference track congress, the event offers over 75 presentations on automation and its application within life science, alongside an exhibition from leading equipments vendors and supporting companies. ELA provides life science researchers and professionals with an unparalleled opportunity to encourage technological discussions and scientific collaboration.
Discover the latest research on:
The agenda will include world leading research from renowned keynote speakers including:
Hakon Hakonarson
Director, Childrens Hospital of Philadelphia

Rivka Ravid
Brain Bank Consultant, Royal Dutch Academy of Sciences

Rainer Cramer
Professor, University of Reading

Stevan Djuric
Senior Director, Abbott Laboratories

Joe Liscouski
Executive Director, Institute for Laboratory Automation

Greg Wendel
Head, Sample Management Group, Novartis

Hakim Djaballah
Director, Memorial Sloan Kettering Cancer Center

Spencer Shorte
Director, Institut Pasteur

Brian Kirby
Head, Cornell University

Thomas Laurell
Professor, Lund University

Anthony Davies
Director, High Content Research Facility, National Center for High Content Screening and Analysis (INCHA) Content Screening and Analysis (INCHA)

Christoph Merten
Principal Investigator, European Molecular Biology Laboratory

Graziano Pesole
Professor, Universita di Bari

Michael Quail
Team Leader, Wellcome Trust Sanger Institute
Preceding the conference there will be a number of training courses taking place on the 5 June, covering:
Principles of Microfluidics and Construction of microTAS/Applications of Microfluidic Devices in Bioanalysis

Microfluidics from the Concept to a Product: Technologies, Applications and Commercialisation Strategies

Introduction to Laboratory Automation Informatics Systems

These training courses along with the conference streams will be fully supported by leading technology vendors, showcasing the latest in automated instruments and workflows in the 5,000 sq.m exhibition hall. There will also be a number of free to attend exhibitor workshops within the hall detailing the latest technologies and techniques.
A new addition for 2013 will be the SELECTBIO conference App for both Android and IOS devices. Available to download free from the relevant marketplace, the app provides a single point for information on the agenda, exhibition and short courses. Users will also be able to see a list of other attendees and communicate with them via email before, during and after the event, providing a great networking tool for delegates and exhibitors alike.

"A great opportunity to get up to date regarding automation in many different areas of life sciences" -
Daniel Casals, Almirall, SA. (ELA 2012)
Registration for ELA is open, with delegate passes offering unrestricted access to all of the conference talks and to the exhibition hall. SELECTBIO's 2for1 offer provides attendees with unrivalled value. Those just looking to take advantage of the tradeshow and networking opportunities can do so free of charge with our exhibition only passes.

"With so many robots on show, I was like a kid in a candy store" -
Benjamin Francmain, AgResearch NZ (ELA 2012)
Full conference passes include admission to all sessions and the exhibition as well as conference documentation.
Breakfast, lunch and coffee breaks provide ample time for networking and to continue discussions from the question and answer sessions.
---
more about European Lab Automation 2013
---