Members Login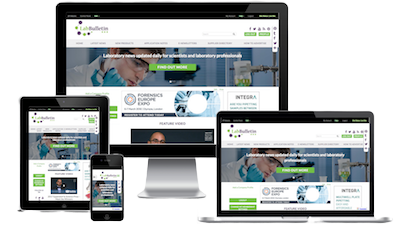 Monthly Newsletter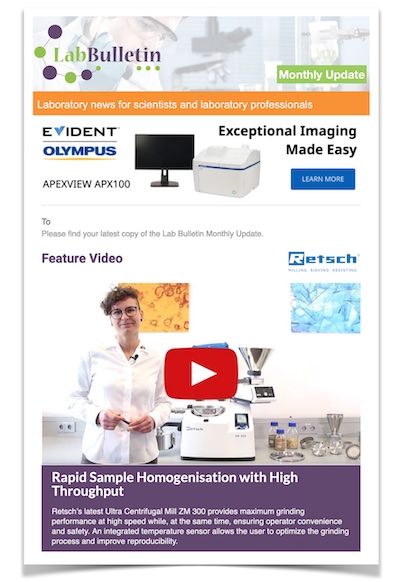 Special Offers and Promotions
Microscopy | Image Analysis
IT Solutions and Laboratory Automation
Dionex Introduces New Acclaim HILIC Columns for the Separation of Highly Hydrophilic Analytes by HPLC
Dionex Corporation is pleased to announce the addition of a new Acclaim® HILIC column designed for separating highly hydrophilic analytes by hydrophilic interaction liquid chromatography (HILIC).
The new Acclaim HILIC column is based on high-purity, spherical, porous silica gel that is covalently modified with a proprietaryneutral hydrophilic layer. It was created for broad range of applications including the separation of highly hydrophilic drugs and drug metabolites. The Acclaim HILIC column has a unique mix of features including:
Retention of highly polar molecules that are not retained by reversed-phase media
Unique selectivity, complementary to reversed-phase columns
Hydrolytical stability
Rugged column packing
Wide application range
The Acclaim HILIC columns include 3 μm particle size in 2.1 × 150 mm, 3.0 × 150 mm, and 4.6 × 150 mm formats, and the Acclaim RSLC HILIC column is 2.2 μm, 2.1 × 150 mm.
Dionex (NASDAQ:DNEX) is a global leader in the manufacturing and marketing of liquid chromatography and sample preparation systems, consumables, and software for chemical analysis. The company's systems are used worldwide in environmental analysis and by the life sciences, chemical, petrochemical, food and beverage, power generation, and electronics industries. Our expertise in applications and instrumentation helps analytical scientists to evaluate and develop pharmaceuticals, establish environmental regulations, and produce better industrial products.
Acclaim is a registered trademark of Dionex Corporation.