Members Login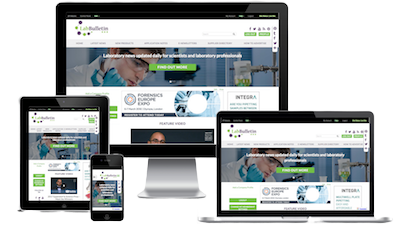 Monthly Newsletter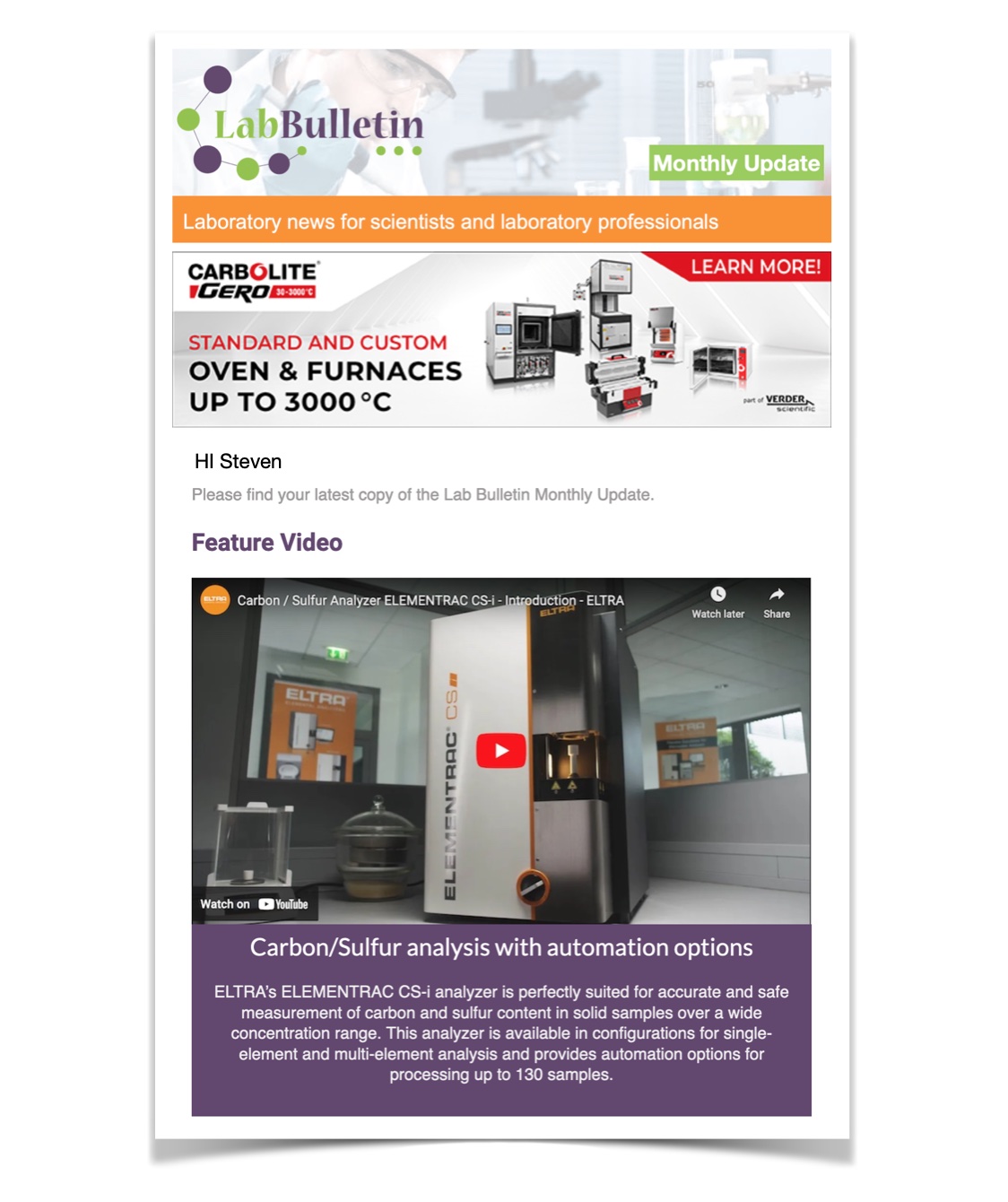 Channels
Special Offers & Promotions
Microscopy & Image Analysis
Laboratory Automation & IT Solutions

Cambio celebrates 25 years of excellence and looks to Next Generation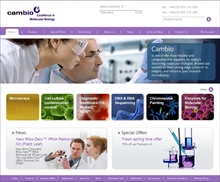 Achieving 25 years at the forefront of Molecular Biology is a significant milestone for Cambio, a leading supplier of reagents and consumables for research. The company's constant focus on the future continues with the addition of new products designed for Next Generation DNA and RNA sequencing.
One of Cambio's main suppliers is EPICENTRE® Biotechnologies, founded in 1987 and based in Madison, Wisconsin. As the exclusive UK distributor, Cambio provides EPICENTRE kits and reagents for DNA and RNA sequencing, gene expression analysis, DNA and RNA purification, PCR and RT-PCR, cloning,
in vitro
transcription, and microbial genomics. Many of these products have been used for breakthrough studies in basic research, drug discovery, cancer research, infectious disease research, microbiology, and personalized medicine. EPICENTRE's Nextera
TM
DNA library preparation kits are optimised for Next Generation sequencing applications, achieving consistent results while reducing hands-on time and minimising starting material. Nextera technology employs
in vitro
transposition to simultaneously fragment and tag DNA in a single-tube reaction.
For researchers wishing to do targeted sequencing, then Halo Genomics' new patented (HaloPlex) technology will allow fast enriched library production, having eliminated the normal time-consuming and expensive steps usually associated with library production.
Commenting on Cambio's 25-year anniversary, Ian Rushton, Managing Director, said, 'A key element in our success is our passion for delivering the very highest standards of customer service. Whatever the communication channel - web, telephone or in person - our priority is to help our customers select and order the products which best meet their needs, whilst ensuring competitive pricing, fast delivery and excellent technical support. We take a similarly proactive approach to our supplier relationships and we are very proud of the growing number of leading-edge manufacturers for whom we are exclusive UK distributors.'
By continuing to search for manufacturers of important new products which will support customers' work, use of innovative techniques and applications, Cambio has maintained a leading position in the supply of research tools for Molecular Biology.
Other companies in Cambio's portfolio include Biontex, offering transfection reagents; BioVentures, whose product solutions include sixty unique fluorescent labelling reagents, as well as labelled products; Gene Bridges, which commercialised the patented Red/ET Recombination technology; and Minerva Biolabs, specialists in the detection of microbial contamination and human pathogens.
MO BIO Laboratories, a global leader in solutions for soil and microbial nucleic acid purification, provides a complete line of plasmid prep, PCR clean up and nucleic acid isolation kits.
Glen Research offers the widest range of phosphoramidites and solid supports for the chemical synthesis, modification, labelling, and purification of DNA and RNA oligonucleotides.
Another new and exciting company Cambio is starting to distribute for is Microarrays Inc, supplying array-based technologies for analytical testing, diagnostics and other applications.
For further information please visit www.cambio.co.uk
About Cambio
Established in 1985, Cambio is a privately-held UK company with an excellent reputation for the supply of high quality molecular biology reagents and consumables. To meet the needs of a growing and diversifying market, advanced Molecular Biology products are continually added to the company's extensive portfolio. This wide choice of research tools sourced from a global network of leading manufacturers is complemented by Cambio's commitment to world-class technical support and customer service.
As a result, the company has built successful long-term customer relationships with scientific research laboratories within universities, large pharma and biotech companies, government agencies, agricultural organisations and environmental facilities. Based near Cambridge, UK, Cambio is ISO9001:2008 registered.