Members Login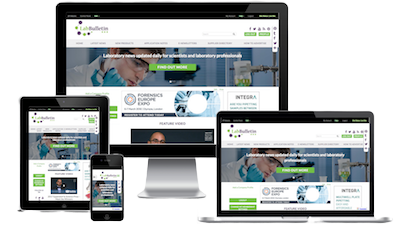 Monthly Newsletter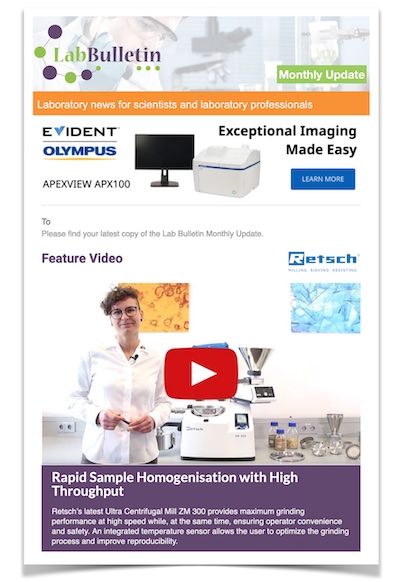 Special Offers and Promotions
Microscopy | Image Analysis
Advanced High Definition Genomic Analysis System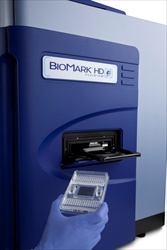 Fluidigm has introduced the new BioMark
TM
HD Real-time PCR System, the company's most advanced instrument for genomic analysis ever. The BioMark HD System is designed for researchers who require the sensitivity and throughput needed to study gene expression down to the single-cell level -- especially those who have limited amounts of sample or study rare populations of cells.
The BioMark HD System is the newest member of the BioMark family, which has delivered significant scientific insights to over 200 customers around the world. In addition to the sizeable throughput advances, the new BioMark HD System features a number of other important design changes incorporated to improve performance, lower operating costs and provide an expanded applications suite.
"We expect our customers to embrace the improved capabilities of the new BioMark HD platform, as it is designed to provide them with even greater efficiencies," said Gajus Worthington, president and chief executive officer of Fluidigm. "The BioMark HD System is designed to provide exceptional data quality, extraordinary flexibility, and faster time-to-results that collectively allow researchers to analyze their experimental outcomes rapidly and publish their results sooner."
The BioMark HD System relies on the same Fluidigm nanofluidic technology that delivers savings in cost and time by providing massive parallelism of experiments and an easy-to-use workflow. By incorporating a new fast thermal cycling protocol, the BioMark HD System reduces time-to-result by increasing the throughput of the original system two-fold. Users now have the ability to generate over 50,000 data points in one day with only one technician. The fast thermal cycling protocol is compatible with commercially available assays and yields data that is equal in quality to standard cycling protocol data.
The BioMark HD platform continues to support all the applications of the original BioMark System, including gene expression, single-cell gene expression, and genotyping. Using Digital Array chips, the BioMark HD System performs common digital PCR applications, such as mutation detection, copy number variation, and absolute quantitation of nucleic acid sequences.
For further information please visit
http://www.fluidigm.com/biomark-system.html
or contact your local Fluidigm office or distribution outlet.
Fluidigm develops, manufactures and markets proprietary Integrated Fluidic Circuit (IFC) systems that significantly improve productivity in life science research. Fluidigm IFCs enable the simultaneous performance of thousands of sophisticated biochemical measurements in extremely minute volumes. These "integrated circuits for biology" are made possible by miniaturizing and integrating liquid handling components on a single microfluidic device. Fluidigm systems, consisting of instrumentation, software and chips, increase throughput, decrease costs and enhance sensitivity compared to conventional laboratory systems.
* Fluidigm, the Fluidigm logo, BioMark, Access Array, Dynamic Array, Digital Array, FC1, Topaz, and NanoFlex are trademarks or registered trademarks of Fluidigm Corporation. All other trademarks are the property of their respective owners.