Members Login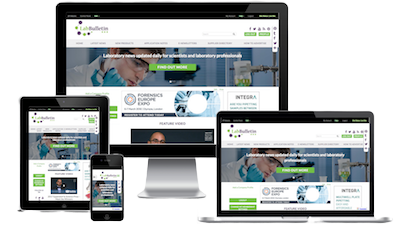 Monthly Newsletter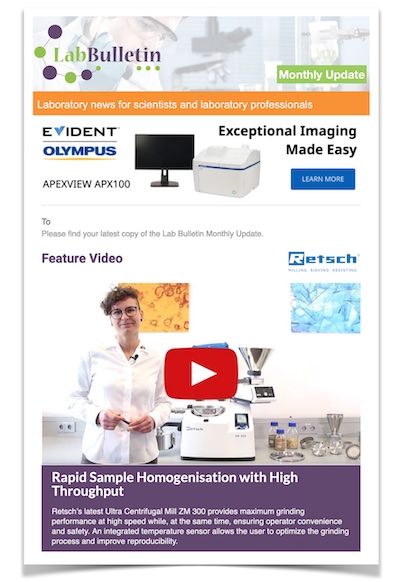 Special Offers and Promotions
Microscopy | Image Analysis
Fluidigm launch Customer Web Videos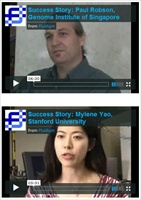 Fluidigm has added a new genre - customer web videos to the wide array of topical information (publications, application notes, posters, newsletters, press releases) available from its website.
Eve Marquis, Marketing Manager of Fluidigm Europe commented "Online video creates a more personal interaction between Fluidigm and our target audience in Single Cell, Gene Expression, SNP Genotyping, Next Generation Sequencing and Copy Number Variation markets. The use of both visual effects and commentary from existing customers is a great way of effectively communicating the value of implementing Fluidigm technological solutions in your lab. In today's fast paced world, it is much more efficient for someone to click on a video link than it is for them to read a page of text. People want fast and easy information, and web video allows them to have that".
The first customer web video from Dr Paul Robson from the Genome Insitute of Singapore reports on how he and fellow scientists have generated significant single cell expression data crucial for a detailed molecular understanding of mammalian development from fertilization to embryo implantation, a process known as the preimplantation period. The knowledge gained has a direct impact on clinical applications in the areas of regenerative medicine and assisted reproduction.
A further customer web video from Professor Mylene Yao of Stanford University reports upon her group's pioneering work using Fluidigm IFC technology to undertake single embryo gene expression has allowed them to gain a better understanding of early embryo development.
Fluidigm (NASDAQ:FLDM) develops, manufactures and markets microfluidic systems for growth markets in the life science and agricultural biotechnology, or Ag-Bio, industries. Fluidigm's proprietary microfluidic systems consist of instruments and consumables, including chips and reagents. These systems are designed to significantly simplify experimental workflow, increase throughput and reduce costs, while providing the excellent data quality demanded by customers. Fluidigm actively markets three microfluidic systems including eight different commercial chips to leading pharmaceutical and biotechnology companies, academic institutions and Ag-Bio companies. For more information, please visit
www.fluidigm.com
.
* Fluidigm, the Fluidigm logo, BioMark, Access Array, Dynamic Array, Digital Array, FC1, Topaz, and NanoFlex are trademarks or registered trademarks of Fluidigm Corporation.