Members Login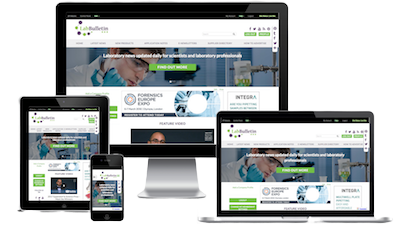 Monthly Newsletter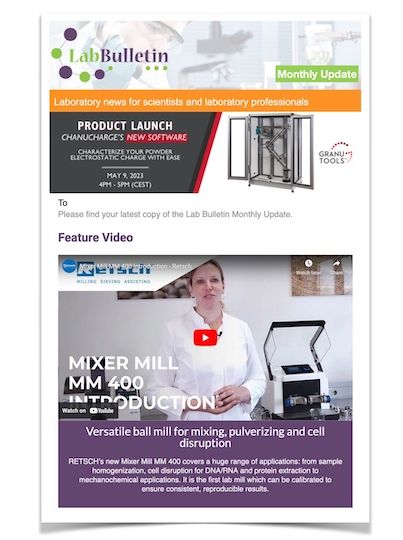 Microscopy | Image Analysis
IT Solutions and Laboratory Automation
Researchers use Linkam temperature-controlled stage in research for Mars missions
publication date:
Feb 10, 2021
|
author/source:
Linkam Scientific Instruments Limited

Ahead of the upcoming missions to search for evidence of life on Mars, researchers used Linkam's HFS600 stage in temperature-controlled experiments to study the formation of mixed sulfates – a key indicator of biological processes on the red planet.
NASA's Mars 2020 Perseverance rover will land on Mars on 18 February 2021, to search for signs of life and explore the planet's geology. The rover will explore the Jezero Crater to characterise the planet's ancient climate and geology, and will be the first mission to collect and cache Martian rock and regolith. The subsequent 2022 mission of the ExoMars programme will deliver a European rover and a Russian surface platform to the surface of Mars to search for signs of life.
A key element of these missions will be to analyse sulfate content in Martian samples. Given that the geochemical activity on Mars and Earth was similar in the past, it is expected that there may be other mixed sulfates, as found on Earth, on Mars. In Earth, sulfates are reservoirs containing remains of organic matter and past microbial life.
With the new instruments – Raman Spectrometers – going to Mars on the Perseverance Rover, researchers will be able to identify which sulfates are present. The Raman Laser Spectrometer (RLS) on board of Rosalind Franklin (Exomars2022) can analyse samples at the microscopic scale of 50 microns, so it is likely to detect sulfate minerals in the drilled samples, taken at different depths in the Martian sub-surfaces.
Dr Juan Manuel Madariaga at the University of the Basque Country in Leioa, Spain, is the coordinator of the Spanish Network for Geochemical Studies of Mars and is part of the research teams supporting both missions to Mars. Building on prior research, Dr Madariaga's team performed Raman analysis on three of the sulfates expected to be present on Mars: gypsum, syngenite and görgeyite.
Dr Madariaga commented: "The expected sulfate mineral phases could contain crystallized water, and it is known that hydrated compounds have Raman responses sensitive to both decreasing and increasing temperature. For this reason, some Raman assays were made for the sulfates at high and low temperatures. We therefore coupled the spectrometer to Linkam Scientific's HFS600 temperature-controlled stage for automatic temperature control. The temperature increments were by 20 ºC/min from 1°C up to 400 ºC and conversely, temperature decreases were applied of 10 ºC/min from 1°C down to -100 ºC."
After the synthesis, the team characterised the sulfates with Raman and Near Infrared Spectroscopy, in order to obtain a quality database of sulfates. With this database they will be able to quickly interpret the Raman and Near Infrared results that both Rovers will send to Earth from Mars.
Duncan Stacey, Sales and Marketing Director at Linkam Scientific comments: "Dr Madariaga's research will help in the identification of mixed sulfates, as well as understand the changes in them with increasing and decreasing temperatures. This will supply information and clues to other professionals, for example geophysicists, geochemists and sedimentologists, to propose the geochemical mechanism of formation of these sulfates.
We are pleased that Linkam's stages play an important role in the current and future research of Dr Madariaga and his team. We are in the process of creating custom modifications to make the stage even more suited to the research team's very special and specific requirements."
Linkam's Applications Specialist and researchers at The University of The Basque Country will be presenting in an upcoming webinar on Temperature Controlled Experiments for Geological Studies.
Learn more | Register for the webinar
About Linkam Scientific Instruments
Linkam develops and manufactures a broad range of temperature and environmental control stages for both OEMs and end users. From high to cryo temperatures as well as humidity, electrical connections, gas purging, vacuum and pressure, for enhanced sample analysis. Linkam stages are used with light microscopes and a wide range of analytical techniques including Raman, FTIR, WAX/SAX and many more to visualise and characterise the properties of materials. Linkam stages are found in thousands of laboratories worldwide with the most successful microscope heating stage, the THMS600, selling over 6,000 units alone. Linkam is the market leader in temperature-controlled microscopy.
---