Members Login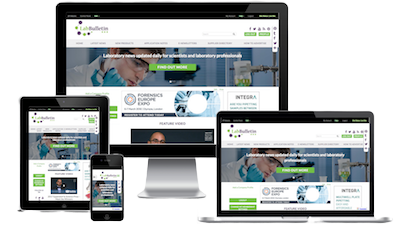 Monthly Newsletter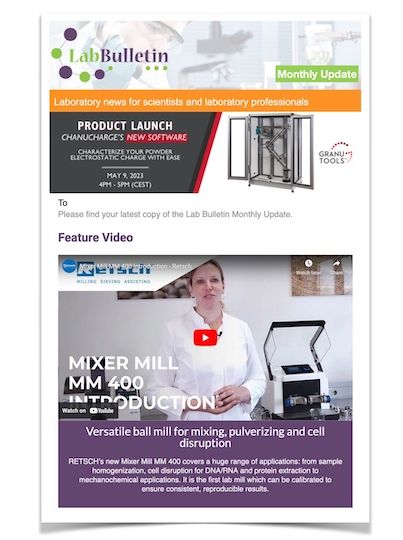 Microscopy | Image Analysis
IT Solutions and Laboratory Automation
McCrone presents range of Linkam temperature-controlled stages at AMS 2022
publication date:
Oct 7, 2022
|
author/source:
Linkam Scientific Instruments Limited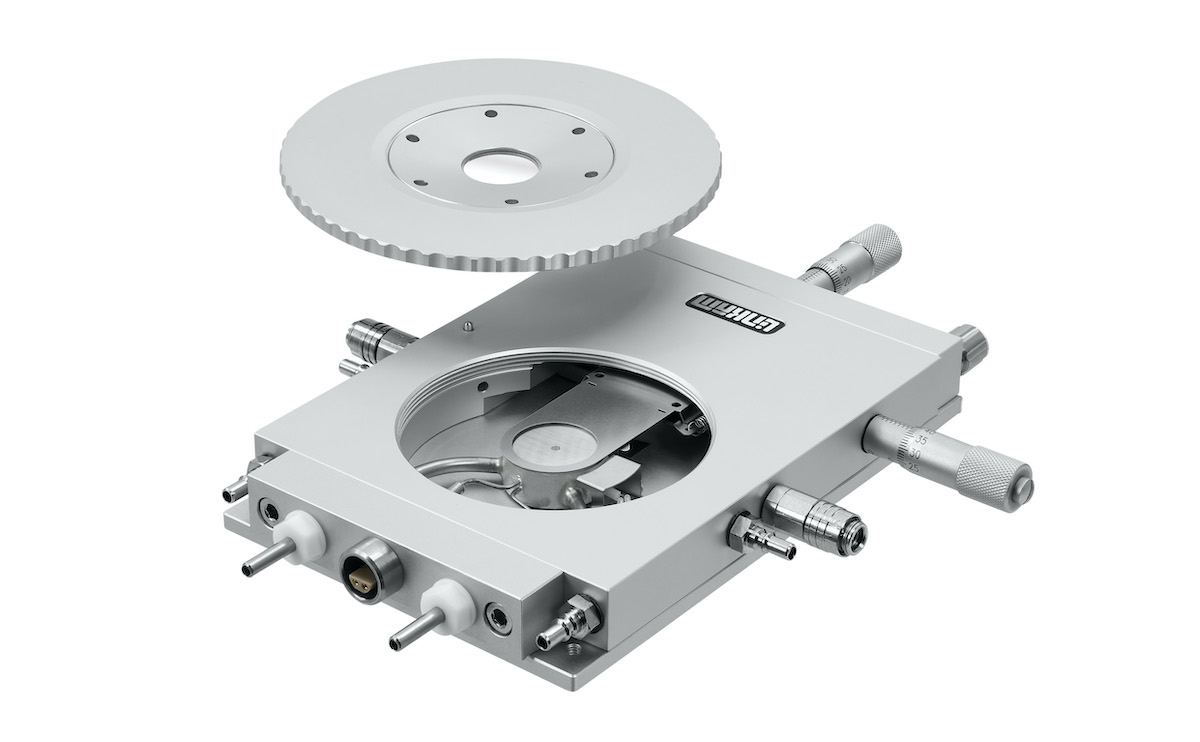 Market leader in temperature and environmental-controlled microscopy, Linkam Scientific Instruments, will be represented at this year's Advanced Materials Show (AMS), October 11-12, Pittsburgh, by global leader in microscopy and materials characterisation, McCrone Microscopes & Accessories.
McCrone Microscopes & Accessories will present a range of Linkam's leading temperature and environment-controlled stages at booth #1134, AMS 2022. The Linkam Modular Force Stage (MFS) is designed to gain a better understanding of a material's behaviour under different temperature, mechanical stress and environmental conditions. The system offers advanced sensitivity, high resolution and a modular concept for customised experiment design and control.
Also at the booth will be the Linkam THMS600, one of the industry's most widely used heating and freezing microscope stages. It is suited for use in applications that require high stability, high heating/freezing rates and 0.01°C accuracy. With a temperature range of -195°C to 600°C, samples are quickly characterised by rapid and accurate heating to the required temperature at a rate of up to 150°C per minute, with minimal overshoot for close examination of sample changes.
The Linkam FDCS196 Freeze Drying Cryo System enables the rapid, accurate and highly detailed investigation of the freeze-dried structure of complex samples. Both stage pressure and temperature can be accurately controlled and programmed to simulate industrial procedures and determine ideal drying parameters.
The Linkam PE120 Peltier system offers a highly accessible solution for a wide range of temperature-controlled analyses. This easy-to-use, cryo-free, thermoelectrically cooled stage accurately controls the temperature of microscope slides to +/-0.1°C from -25°C to 120°C in a cost-effective system to handle a variety of applications.
Ross Browne, managing director at Linkam commented: "An in-depth understanding of the performance of materials – especially new and emerging materials – helps uncover their potential to improve human life. As scientists continue to seek new ways to tackle major global issues, such as delivering sustainable energy to address climate change and bio-engineering to improve human healthcare, characterising the physical properties of advanced materials is more important than ever before. We are delighted that McCrone will represent our latest product offer at the AMS conference this year."
Jeff McGinn, President & Director of Instrument Sales at McCrone added: "At McCrone, we give our customers access to the world's most comprehensive pool of microscopy scientists, equipment and instructors. We have worked with Linkam for many years to support its US business and are excited to represent the best-in-class Linkam product range at our booth, helping our customers unlock the future of materials science."
McCrone is the authorised US dealer for Linkam's leading range of temperature-controlled stages, and offers product expertise and a range of services to support industry needs. The team of technical representatives will be on hand at booth #1134 to advise on the product range and range of applications. To learn more about Linkam's range of temperature and environment-controlled stages, visit the website. To learn more about McCrone Microscopes & Accessories, click here.
About Linkam Scientific Instruments
Linkam develops and manufactures a broad range of temperature and environmental control stages for both OEMs and end users. From high to cryo temperatures as well as humidity, electrical connections, gas purging, vacuum and pressure, for enhanced sample analysis. Linkam stages are used with light microscopes and a wide range of analytical techniques including Raman, FTIR, SAXS-WAXS and many more to visualise and characterise the properties of materials. Linkam stages are found in thousands of laboratories worldwide with the most successful microscope heating stage, the THMS600, selling over 6,000 units alone. Linkam is the market leader in temperature-controlled microscopy.
Recent news from Linkam Scientific Instruments

About The McCrone Group
Combining the talents and skills of its staff in the areas of materials analysis, instrument sales, and education, The McCrone Group, located in Westmont, IL, is internationally regarded as "The Premier Microscopy Resource" and recognized as a world leader in microscopy, microanalysis, materials characterization, and the solving of tough materials problems. The McCrone Group includes McCrone Associates, Inc.; McCrone Microscopes & Accessories, LLC; Hooke College of Applied Sciences, LLC; and ModernMicroscopy.com. McCrone Microscopes & Accessories, LLC is the authorized dealer for Nikon light
microscopes, Linkam heating/cooling stages, the JEOL NeoScope benchtop SEM, Timegate spectroscopy instruments, and a variety of digital imaging systems, microscope accessories and laboratory supplies. The technical sales representatives at McCrone Microscopes are trusted advisors to microscopists worldwide.