Members Login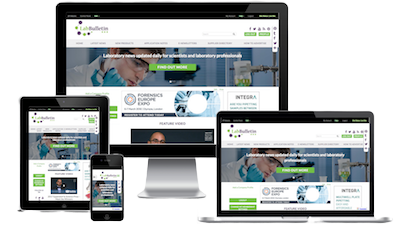 Monthly Newsletter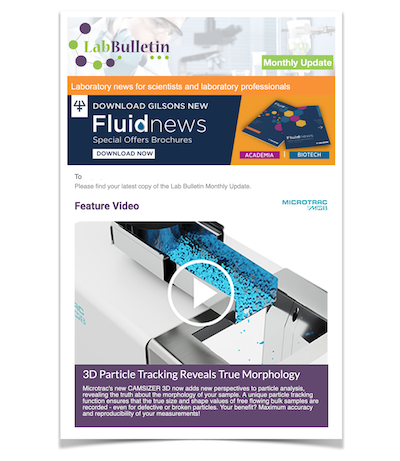 Microscopy | Image Analysis
IT Solutions and Laboratory Automation
Linkam puts cryo in the spotlight at M&M 2022
publication date:
Aug 18, 2022
|
author/source:
Linkam Scientific Instruments Limited

Market leader in temperature and environmental-controlled microscopy, Linkam, presented its range of cryo workflow solutions and sample characterisation tools at Microscopy and Microanalysis (M&M) 2022.
Linkam previewed its new cryo plunger – CryoGenium – an exciting new development in electron microscopy (EM) grid vitrification. Imaging of biological samples embedded in vitrified ice has become of great interest in recent years as it provides several advantages: the biological sample is in a fully hydrated state with superior preservation down to ultra-structural level, a vitrified sample is naturally compatible with the vacuum required for EM /single particle (SPT) / correlative light and electron microscopy (CLEM), and cryo-fluorescence provides very low photo-bleaching and high signal to noise imaging.
Preparation and handling of vitrified samples normally requires special skills and techniques. The novel design of the Linkam CryoGenium makes this a simple and reproducible process.
CryoGenium addresses several common issues that are found in a conventional plunge- freezing setup. Typically, the sample is prepared on an EM grid and excess liquid is removed inside a humidity chamber using blotting paper to control the ice thickness of the frozen sample.
The novel design replaces the common blotting mechanism to improve process stability and repeatability. The system introduces real-time optical observation of the sample with control of the liquid film thickness by adjusting the speed at which the sample is drawn from the fluid as well as thinning of the film thickness by controlled suction. The correct conditions for plunging can be confirmed by the real-time optical observation and plunging is followed by automated loading into either a special cryo-holder or a cryo-transfer container.
CryoGenium provides a platform that increases the success rate and quality of plunged grids, enabling improved efficiency and less time wasted at the transmission EM (TEM),
resulting in cost savings.i
The Linkam CMS196V3 Cryo-Correlative Stage provides another cryo correlative tool enabling the full workflow of CLEM to maximise efficiencies in the lab. Cryo-CLEM is a
rapidly emerging technique that combines the advantages of fluorescence light microscopy2 (FLM) with three dimensional (3D) cryo-electron tomography (cryo-ET) to reveal the
ultrastructure of target molecules with specific cellular functions.ii As well as maintaining the integrity of the sample vitrified by liquid nitrogen cooling, the Linkam CMS196V3
stage enables contamination-free sample handling and transfer for optical microscopy imaging.
The Linkam range of sample characterisation tools, including the Modular Force Stage (MFS), has been specifically designed to gain a better understanding of a material's
behaviour under different temperature, mechanical stress and environmental conditions. The systems offer advanced sensitivity, high resolution and a modular concept for customised experiment design and control.
Duncan Stacey, sales and marketing director at Linkam, commented: "Materials science is an exciting, fast-paced field, and it is vital that we explore in depth the performance and potential of emerging new materials to unlock their positive impact on human life. As scientists seek new ways to tackle major global issues such as sustainable energy and bio-engineering to improve human healthcare, we need to characterise and understand the physical properties of advanced materials. We were proud to present our latest products at this year's Materials and Microanalysis, underlining our commitment to working in close partnership with our customers to develop the technology that suits the specific requirements of their business."
About Linkam Scientific Instruments
Linkam develops and manufactures a broad range of temperature and environmental control stages for both OEMs and end users. From high to cryo temperatures as well as humidity, electrical connections, gas purging, vacuum and pressure, for enhanced sample analysis. Linkam stages are used with light microscopes and a wide range of analytical techniques including Raman, FTIR, WAX/SAX and many more to visualise and characterise the properties of materials. Linkam stages are found in thousands of laboratories worldwide with the most successful microscope heating stage, the THMS600, selling over 6,000 units alone. Linkam is the market leader in temperature-controlled microscopy.
References
i Koning, R.I., Vader, H., van Nugteren, M. et al. Automated vitrification of cryo-EM samples with controllable sample thickness using suction and real-time optical inspection. Nat Commun 13, 2985 (2022). https://doi.org/10.1038/s41467-022-30562-7
ii Jun S, Ro HJ, Bharda A, Kim SI, Jeoung D, Jung HS. Advances in Cryo-Correlative Light and Electron Microscopy: Applications for Studying Molecular and Cellular Events. Protein J. 2019. Dec 38(6):609-615. doi: 10.1007/s10930-019-09856-1. PMID: 31396855.
Recent news from Linkam Scientific Instruments