Members Login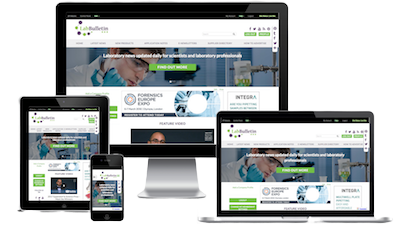 Monthly Newsletter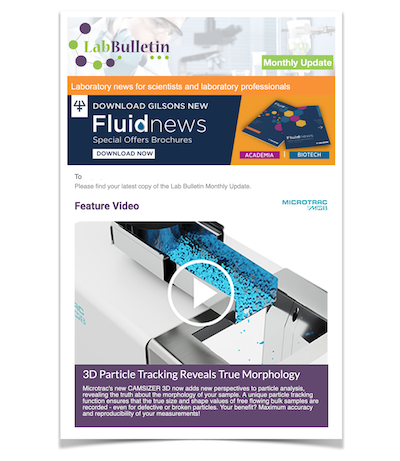 Microscopy | Image Analysis
IT Solutions and Laboratory Automation
Find the Perfect Preparative HPLC System for Your Purification Needs
publication date:
Feb 15, 2023
|


Top 5 Questions to Find the Perfect Preparative HPLC System for Your Purification Needs
There are many variables to consider when configuring an HPLC system. To help, here are the top five questions you need to answer.
1. SAMPLE INJECTION: DO YOU NEED MANUAL OR AUTOMATED SAMPLE INJECTION?
HPLC samples are injected into the column either manually or automatically. Manual sample injection is sufficient when there are only a handful of samples to process. If you anticipate working with larger numbers of samples, automated sample injection is necessary. A variety of sample injectors exist to accommodate different capacities.
2. PUMPING SYSTEM: WHAT SIZE OF COLUMN DO YOU NEED?
The column size and stationary phase parameters will dictate flow rate needs and pressure requirements, and thus guide the selection of the pumping system. When only few milligrams are needed for leads or impurities identification, the column will have an internal diameter below 30 mm that is accommodated with pump up to 30 mL/min. As the quantity needed increases, in lead compound optimization for example, the internal column diameter increases up to 50 mm which means the flow-rate of the pumping system much reach 150 to 200 mL/min. Pilot and production scale requirements enhance that need, with columns starting at 70 mm and reaching up to 200 mm internal diameter and flow up to 2 L/min.
Binary pumping systems are well-suited for pilot-scale, high-pressure mixing. Most of them are stackable, or part of a compact HPLC system, to save on bench space. Pump heads constructed for bio-compatible applications are also available.
3. DETECTION: WHAT TYPE OF DETECTOR DO YOU REQUIRE?
Ultraviolet-visible (UV/vis) detectors are commonly used for purification, providing basic detection of analytes. When Diode Array technology is included, it allows for the capturing of full spectra data as well as peak purity checks and spectral library creation.
Evaporative Light Scattering (ELS) detectors are ideal for sensitive samples that do not contain chromophores making it an ideal, complementary detector to a UV-based purification system.
Mass spectrometry (MS) detectors allow fraction to be collected based on target mass and secures the recovery of the targeted compounds. It also saves time by eliminating the need for subsequent analytical verification. Conductivity detectors monitor gradient formation and are especially important for the purifying of oligonucleotides and biological samples.
4. FRACTION COLLECTION: HOW WILL YOU BE COLLECTING FRACTIONS?
Fraction collection is necessary in all preparative applications, and it is usually triggered by the detectors' signals. Picking an appropriate fraction collector will depend on the expected number and volume of samples. Fraction capacity can be increased by either modifying the rack set, changing the vessels used or alternating where the fractions are collected. Having both injection and fraction collection capabilities on the same liquid handling platform allows for fraction re-injection for purity testing or fraction pooling to accelerate post purification actions.
5. SYSTEM CONTROL: WILL YOU BE SHARING YOUR SYSTEM(S)?
Software usability and flexibility are critical to keep a good control of the purification steps. Full control of the injector and fraction collector accommodates sample or fraction preparation. The conditional fraction collection improves compounds purity and selectivity. Being able to do manual actions, such as changing gradient or switching valves, at any time during the process can be crucial to recover samples. The ability to share instruments between researchers, thanks to open access software, can prove to be cost efficient.
There are many possible configurations for HPLC purification systems. This article will help you develop a basic understanding of the main components of the system. With this knowledge, you're able to select the core components of your system to achieve purity and productivity you are looking for. To discuss all of your HPLC options, contact Gilson's team of experts.
Purification Solutions from Gilson